North and South
Dinner Gown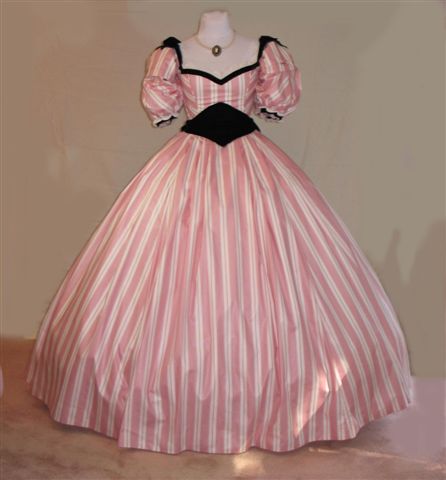 Dinner gown
Gwtw4eveR replica is on the right
ZFIlm FFi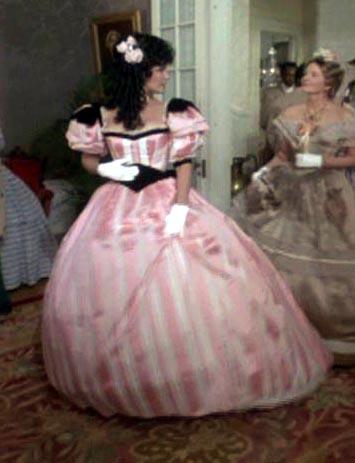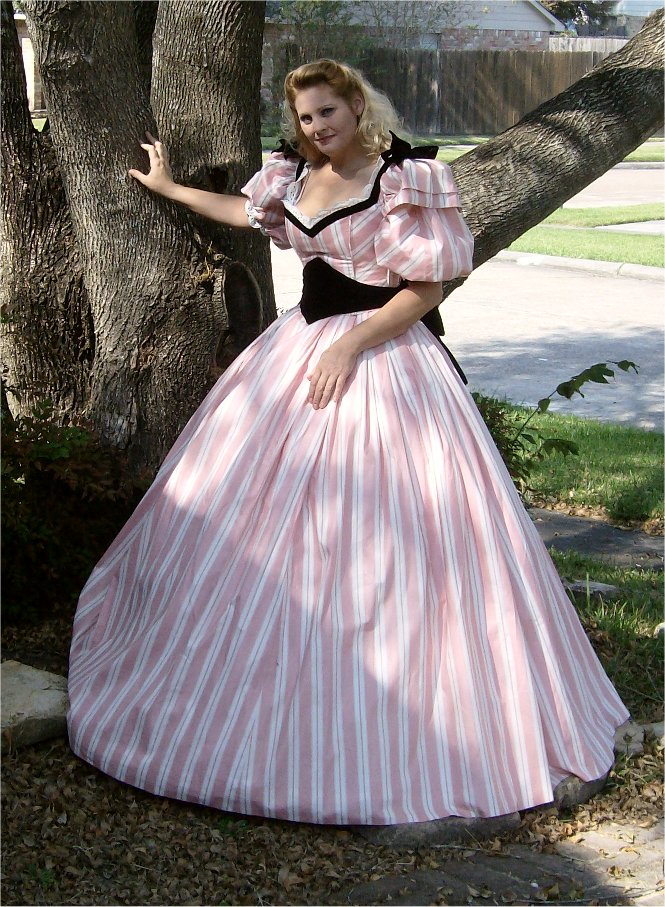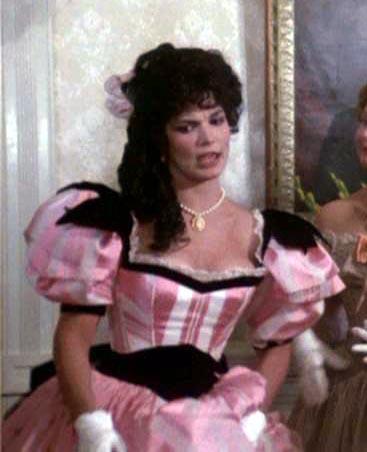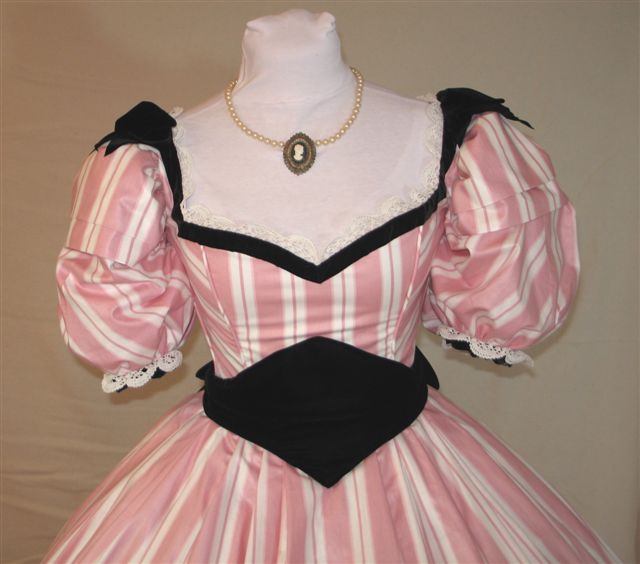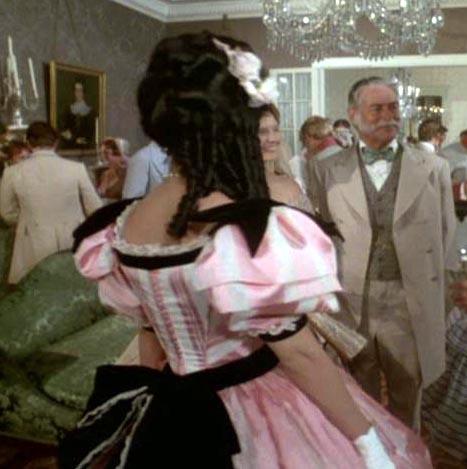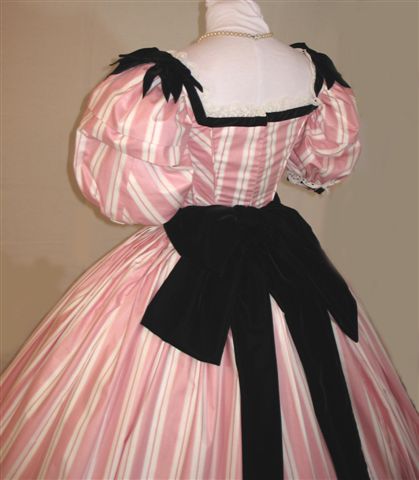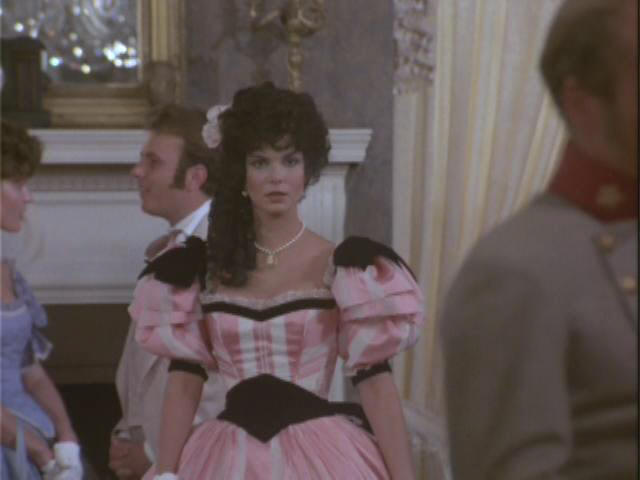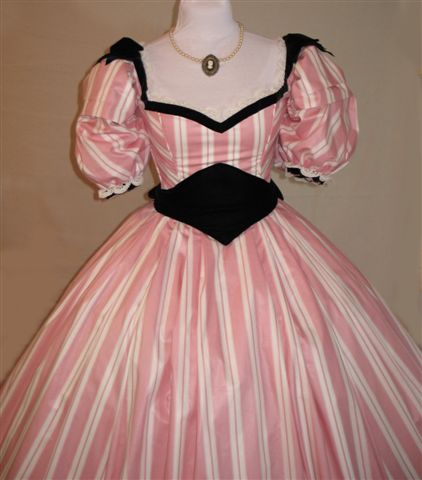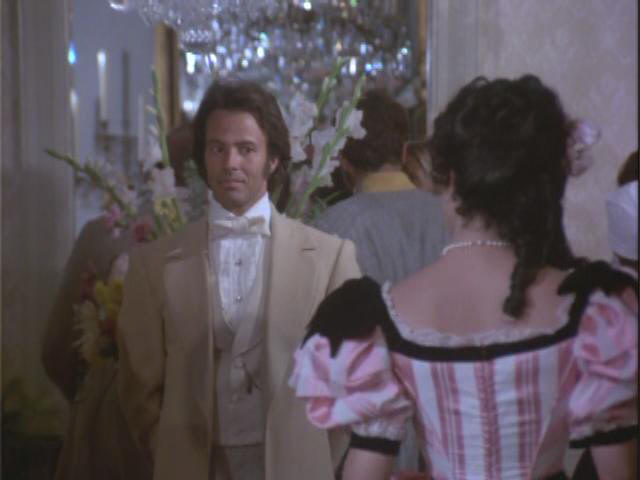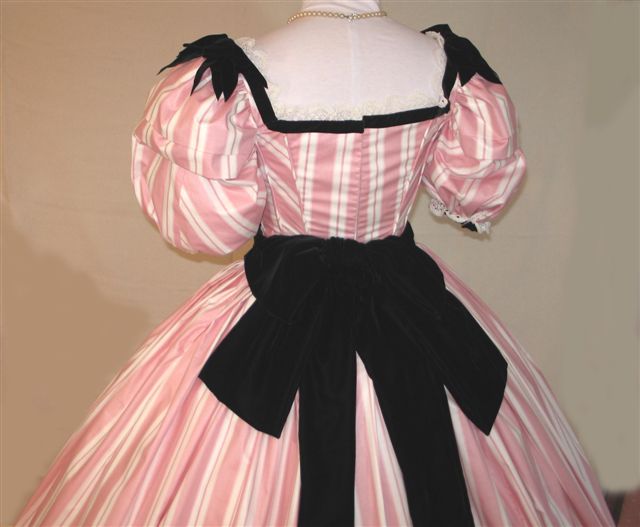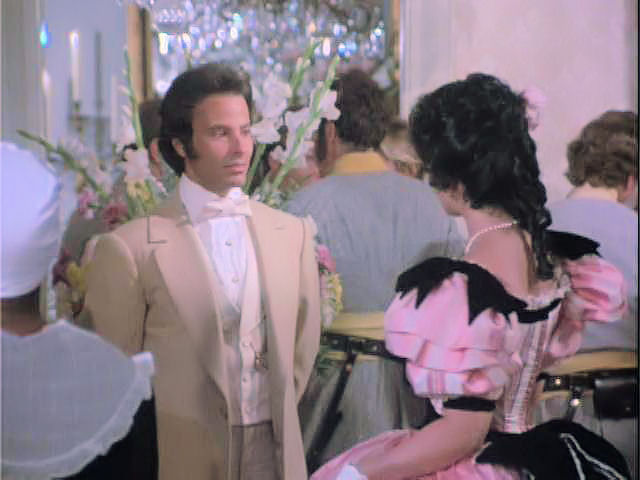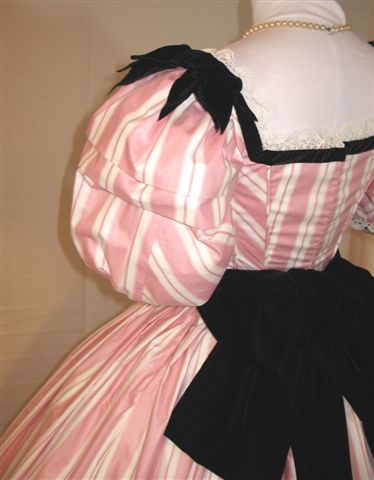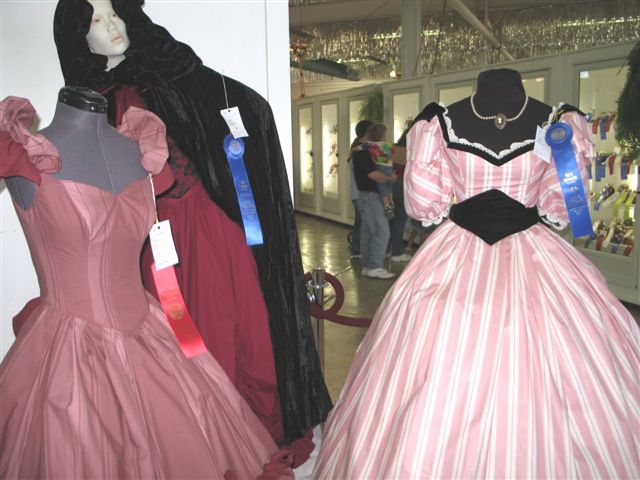 Above and below: our replica at the North Carolina State Fair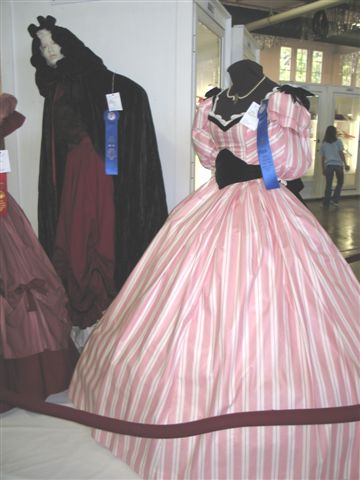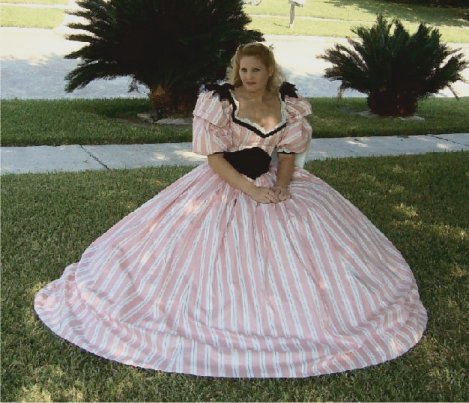 Note the intricate detailing in the multi directional fabric on the bodice as well as the piped seams on both sides of the bodice from and back. Additionally the milti layer sleeves and neckline are accented with black velvet and heavy lace trim.
A matching purse is included.
Dress requires of small hoop of 175" or less however a larger/fuller skirt could be done on request.

~Inquire about Life size reproductions~
If you are interested in having any of the life size Gone With the Wind reproduction costumes ( gowns etc. ) please email us with your current dress size and height and the costume you are interested in replicating. We will send you back a measurement chart for fitting. We are not limited to Scarlett costumes. If you would like any of the other dresses or costumes from GWTW or other films we can discuss recreating them for you. Please send you inquiries about life-size dresses etc. to gwtw4ever2@earthlink.net.
~Gown Prices~
Since the figuring of the costs for one of these replicas can be time consuming taking many hours of research into current fabric costs, we will quote you the recent charges for a few of the film dresses.


Home / Doll Patterns Index / Life-Size Gowns
GWTW Collectables /Seamstress