Blue Gingham Dress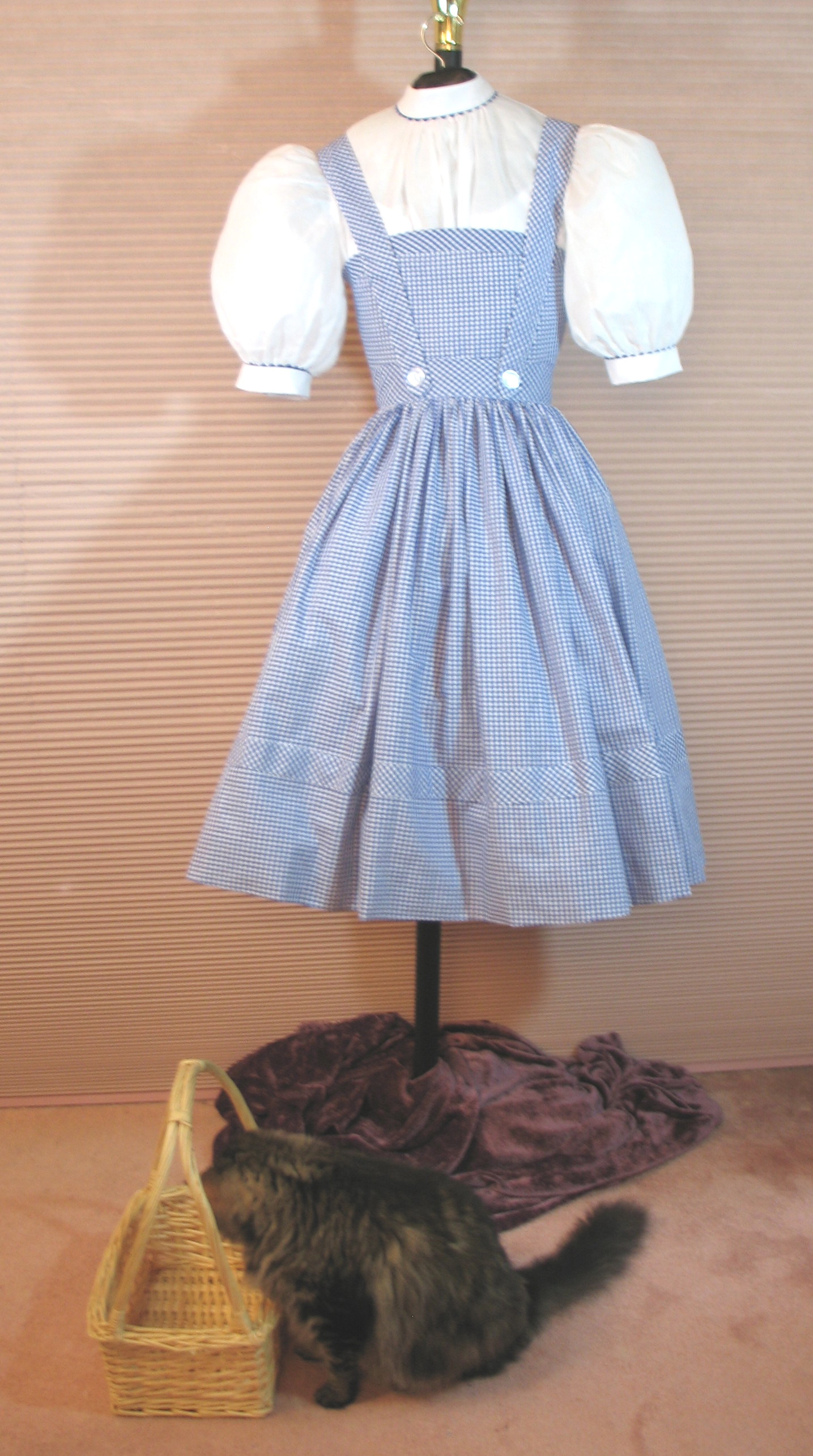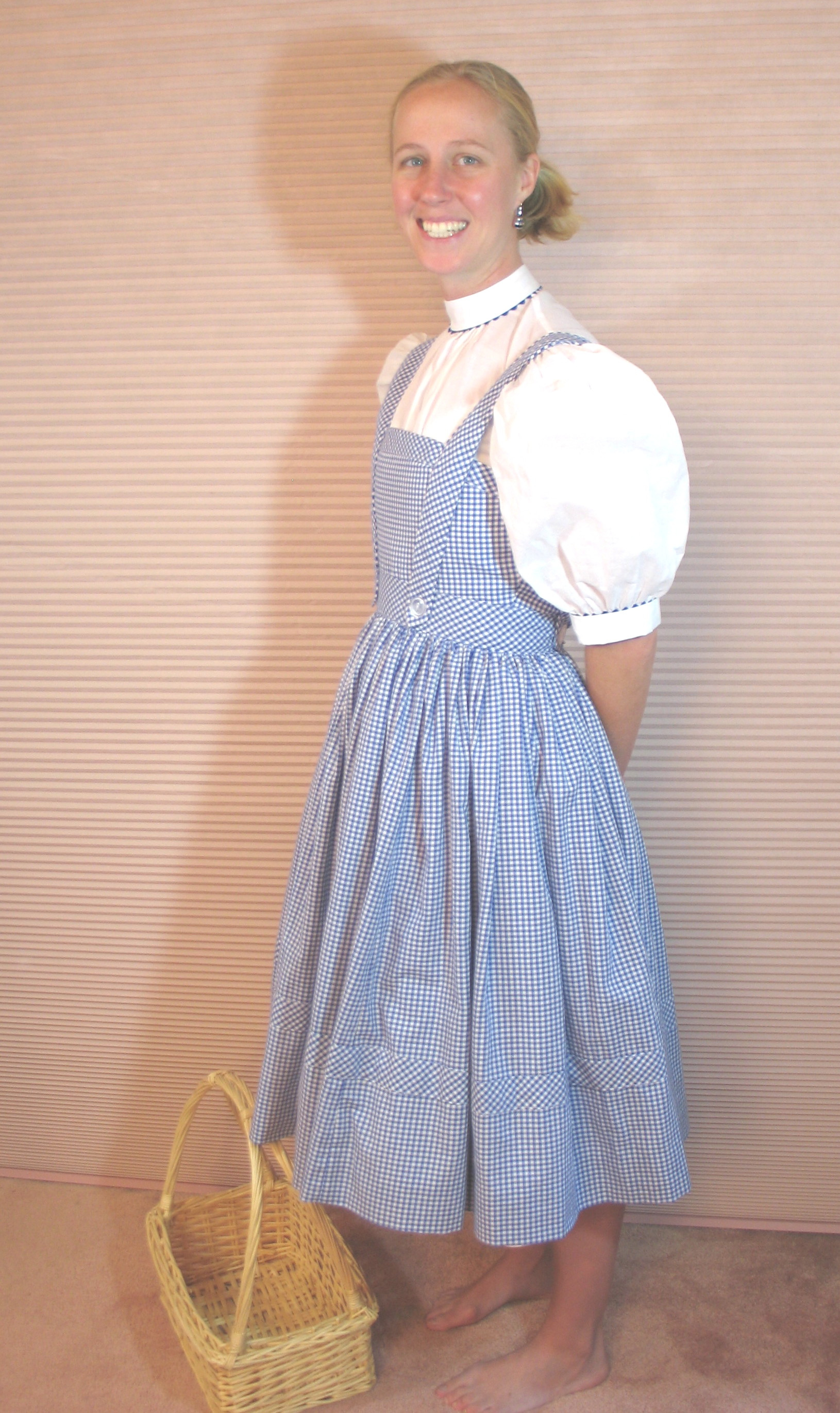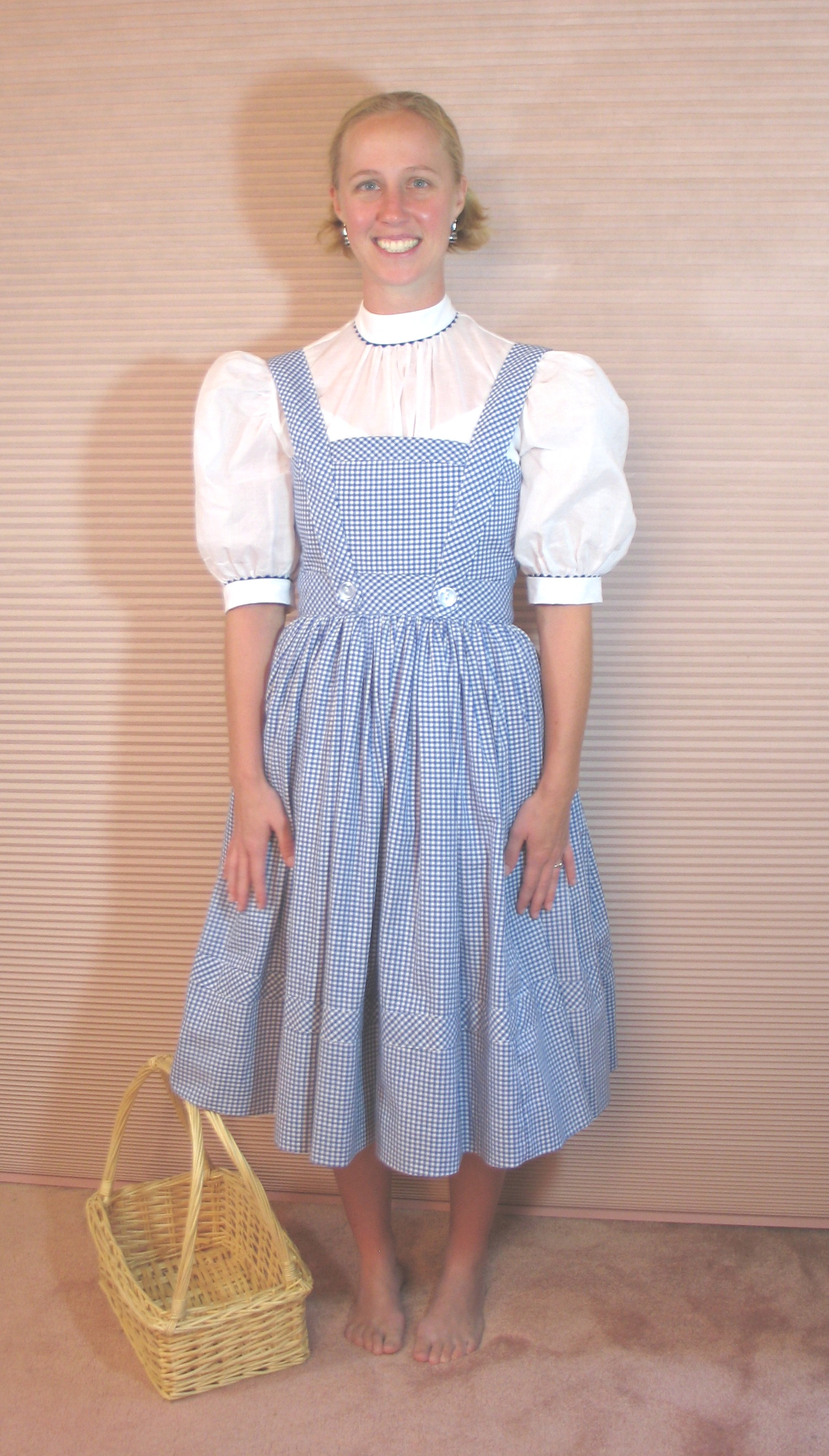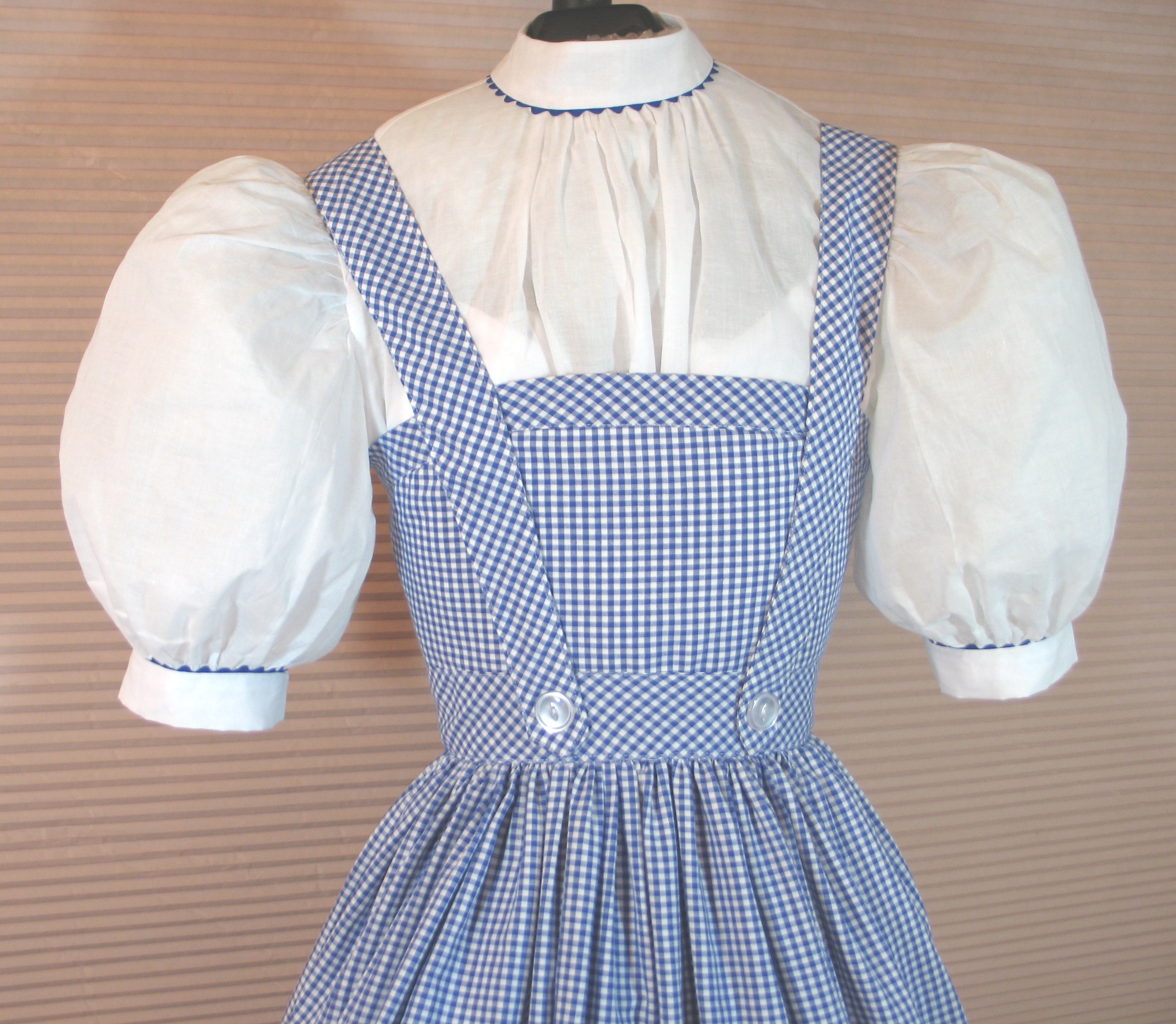 Blue gingham jumper is 100% cotton constructed with bias bands for waist, upper bodice and skirt detail. There is one pocket in front skirt seam ( as per original dress). The blouse is 100% cotton organdy with blue rick rack which matches the gingham accenting the sleeve bands and collar.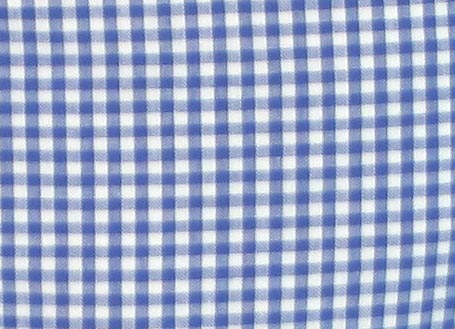 Gingham fabric swatch.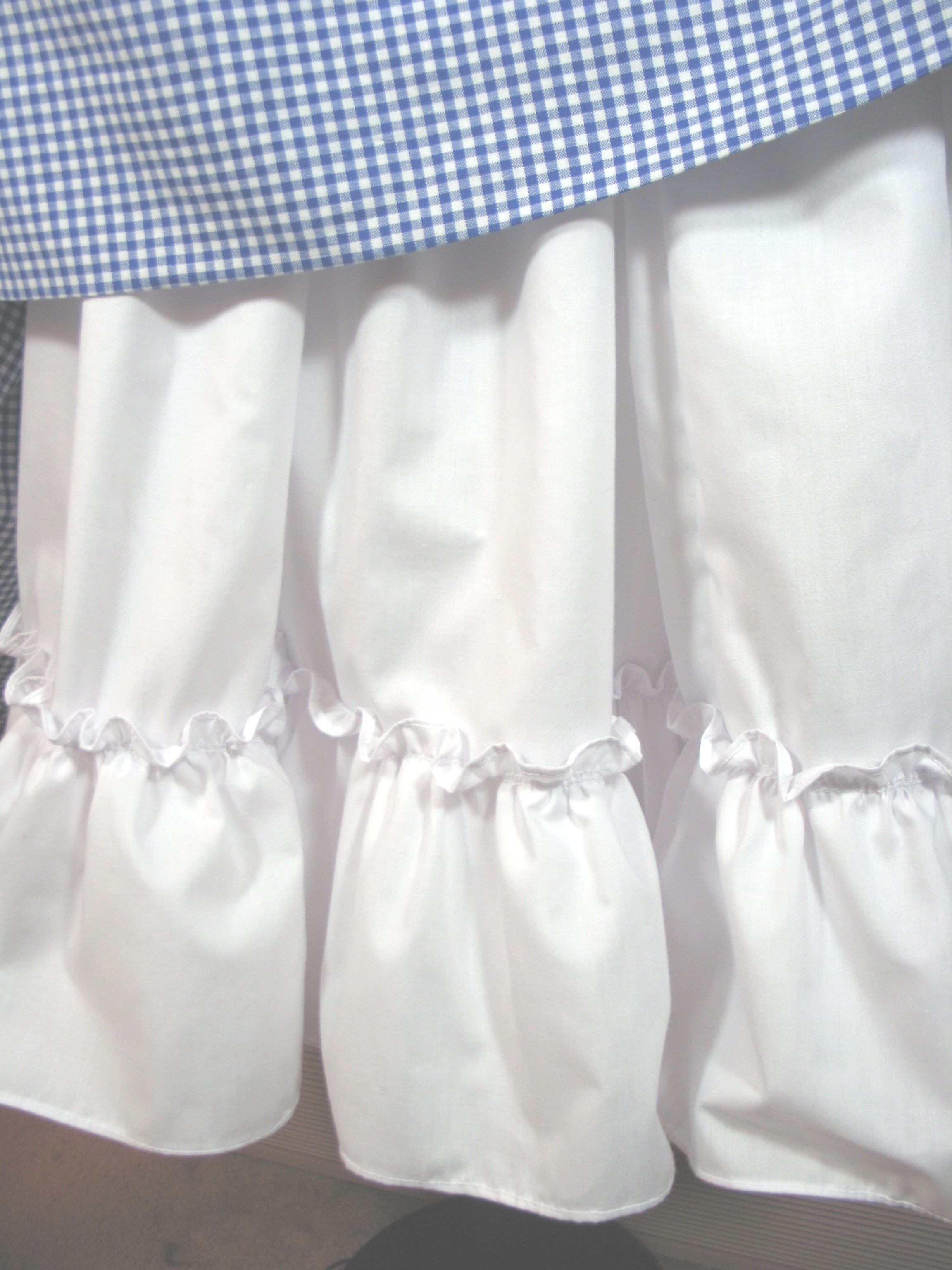 Under the dress is a cotton broadcloth slip. The skirt of the slip is flat lined with crinoline; the bodice has ribbon straps and closes with buttons at center back.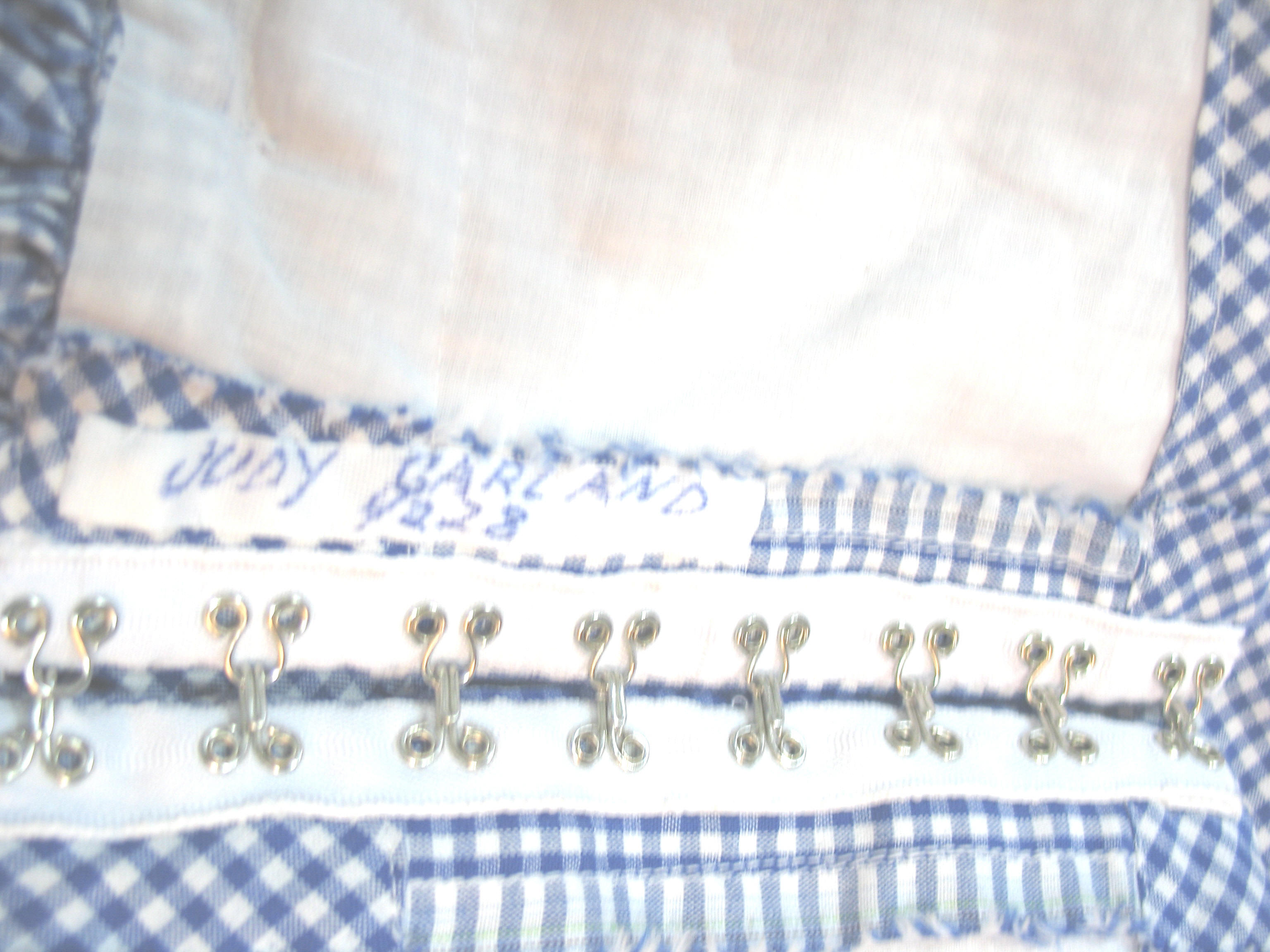 This picture is the dress reproduced by Gwtw4eveR showing the same style heavy hook and eye tape and replica of label.

Please click on the images of the replica costume below to see larger versions.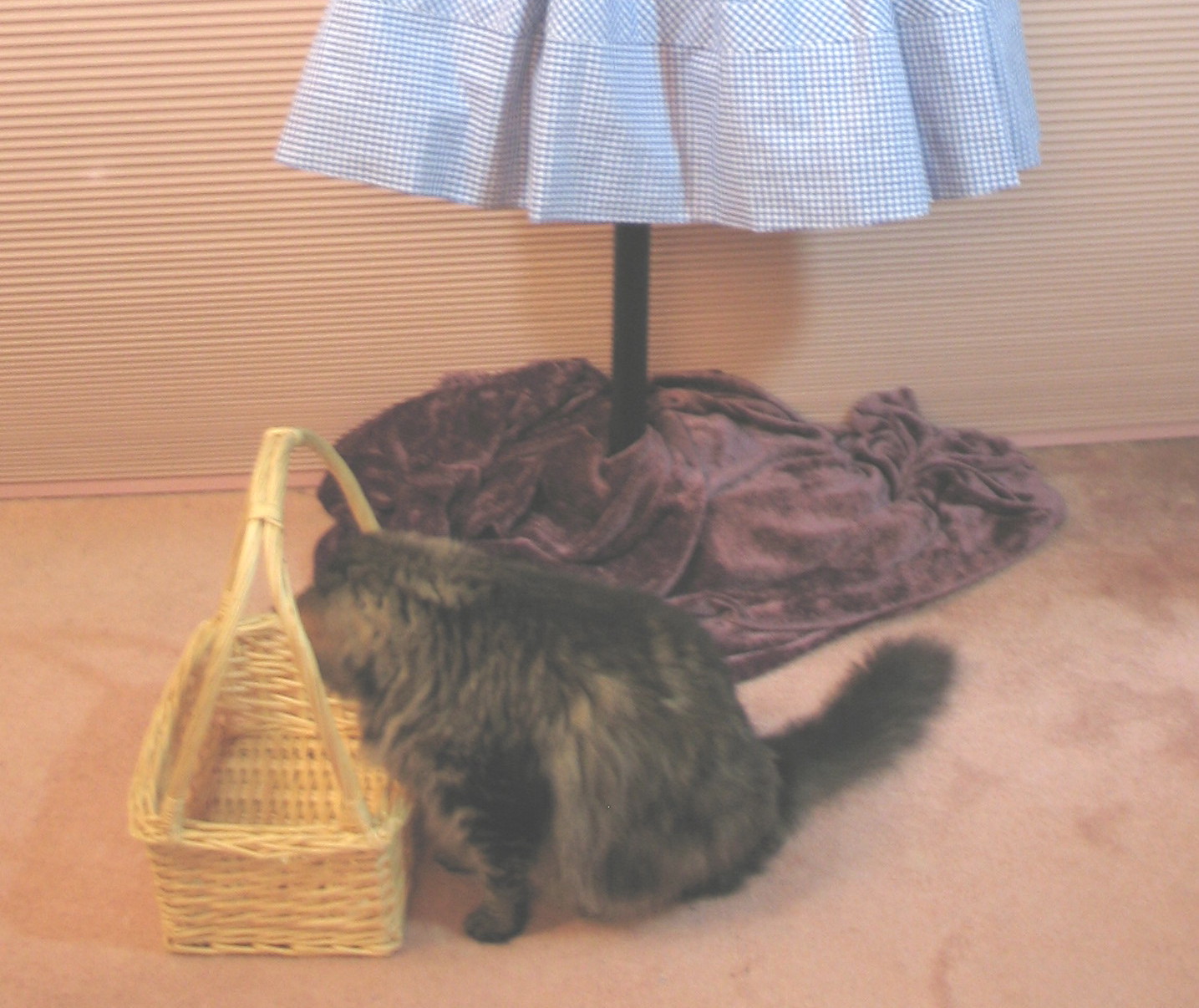 Toto Kitty inspects the basket.

Home / Doll Patterns Index / Life-Size Gowns
GWTW Collectables /Seamstress
Gwtw4eveR ™ www.gwtw4ever.com™ and its contents
are copy rights of ®Gwtw4eveR 2005-2013