~Civil War & Victorian ~
Corsets , Camisole & Crinolines , Slips & Bustles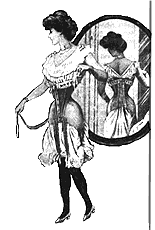 NOTICE:
This web site is dedicated to replicating the costumes of legends: those from classic films or ones worn by iconic celebrities.
Due to interference by 'the powers that be', we have been forced to remove any and all film references in any form: art work, images or photography.
We apologize for the lack of/missing comparison photos.
Please contact us for further information:
gwtw4ever2@earthlink.net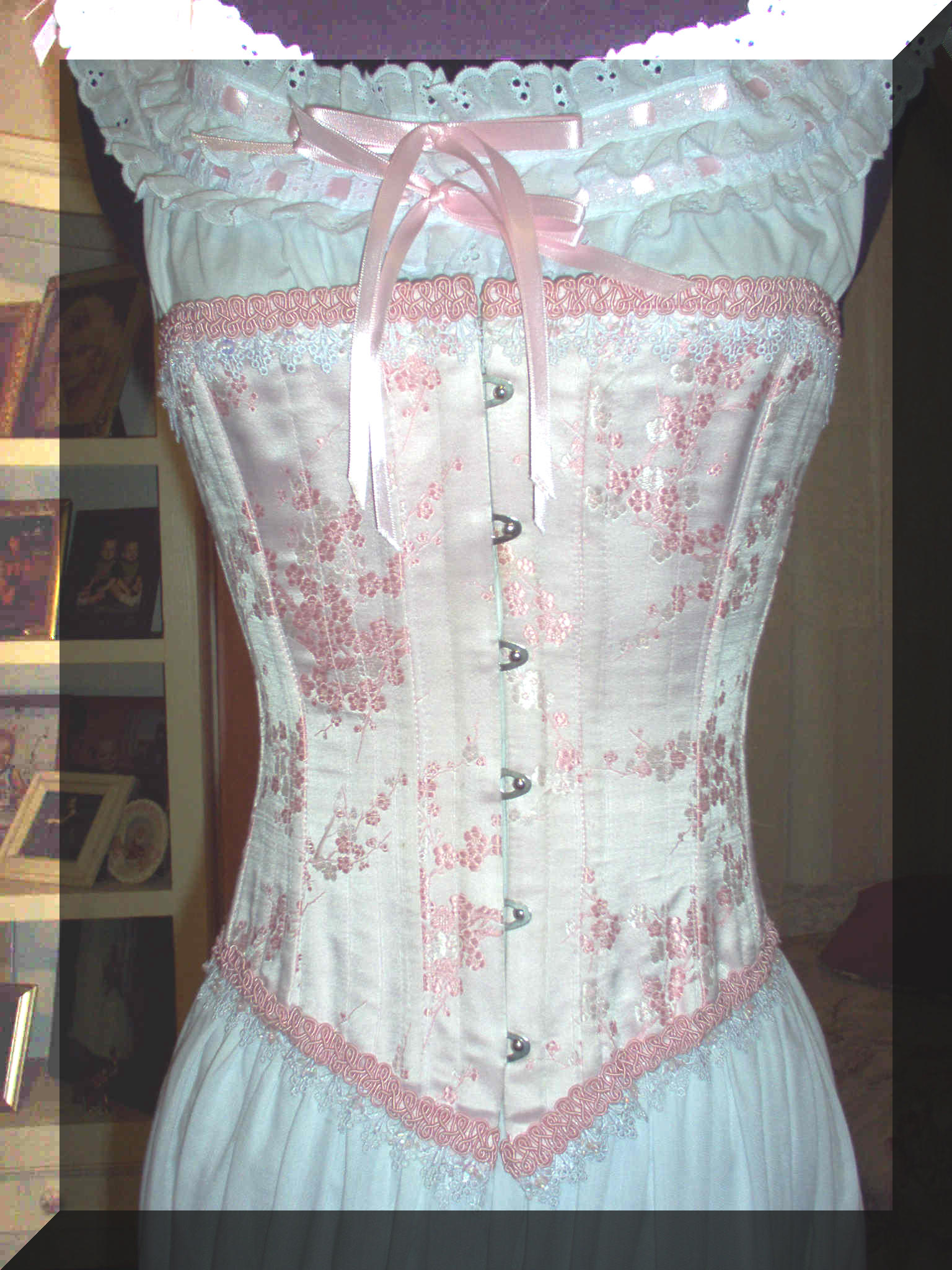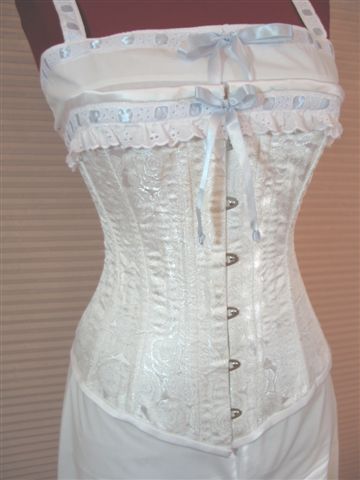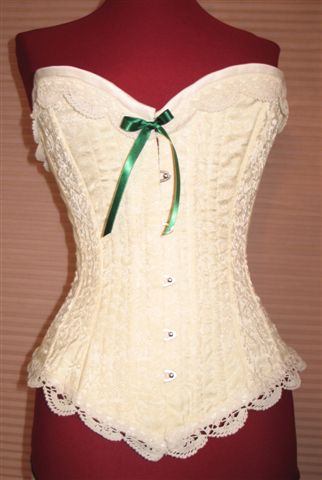 Corset
The corset is heavily boned with wire boning and corset busk and has hand applied grommets or metal loops. The corset may be made in plain corset coutil or may be solid or brocaded satin. Many choices of trims and variety of styles are available such as scarlett styled and the last image the sweetheart styled corset.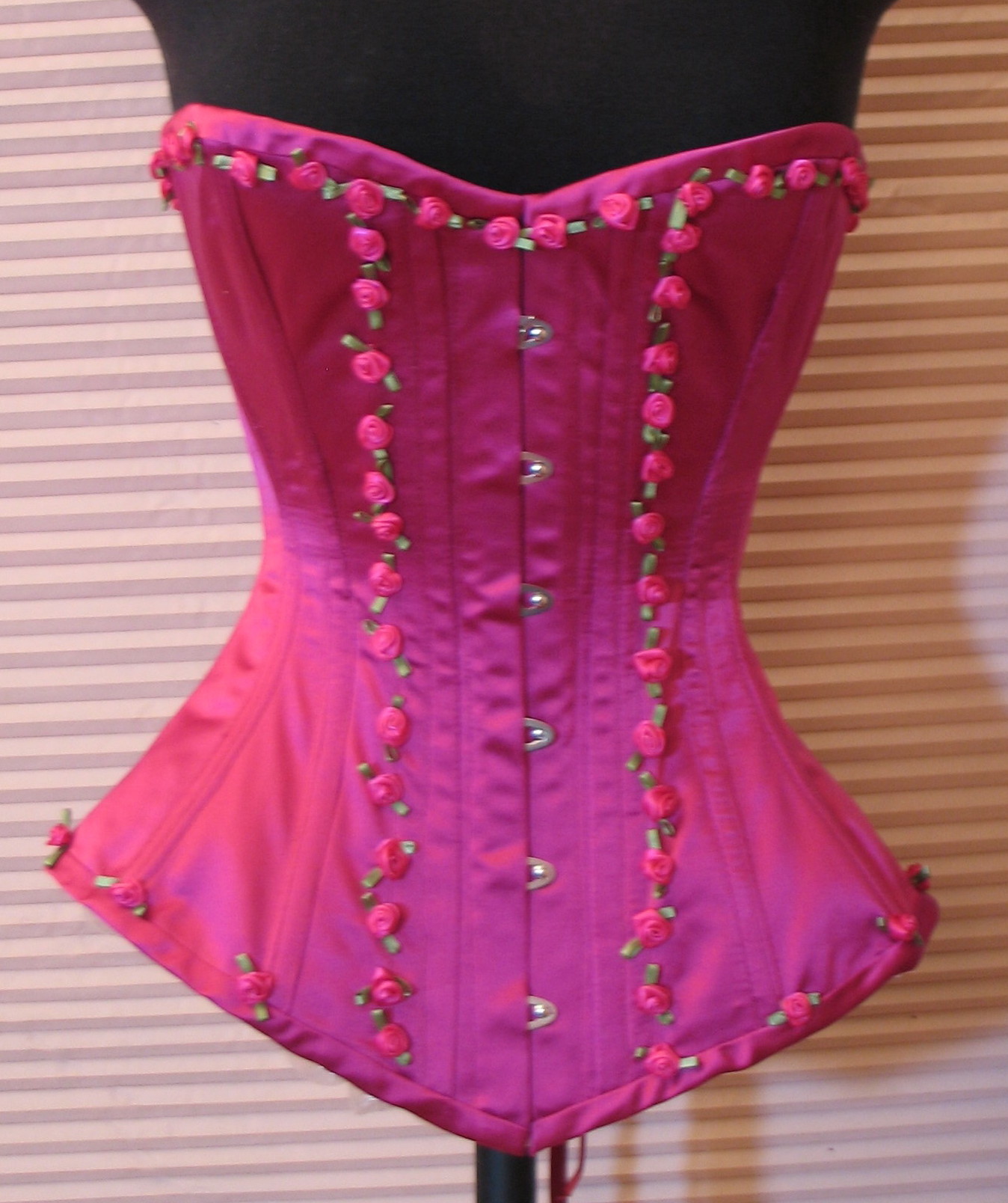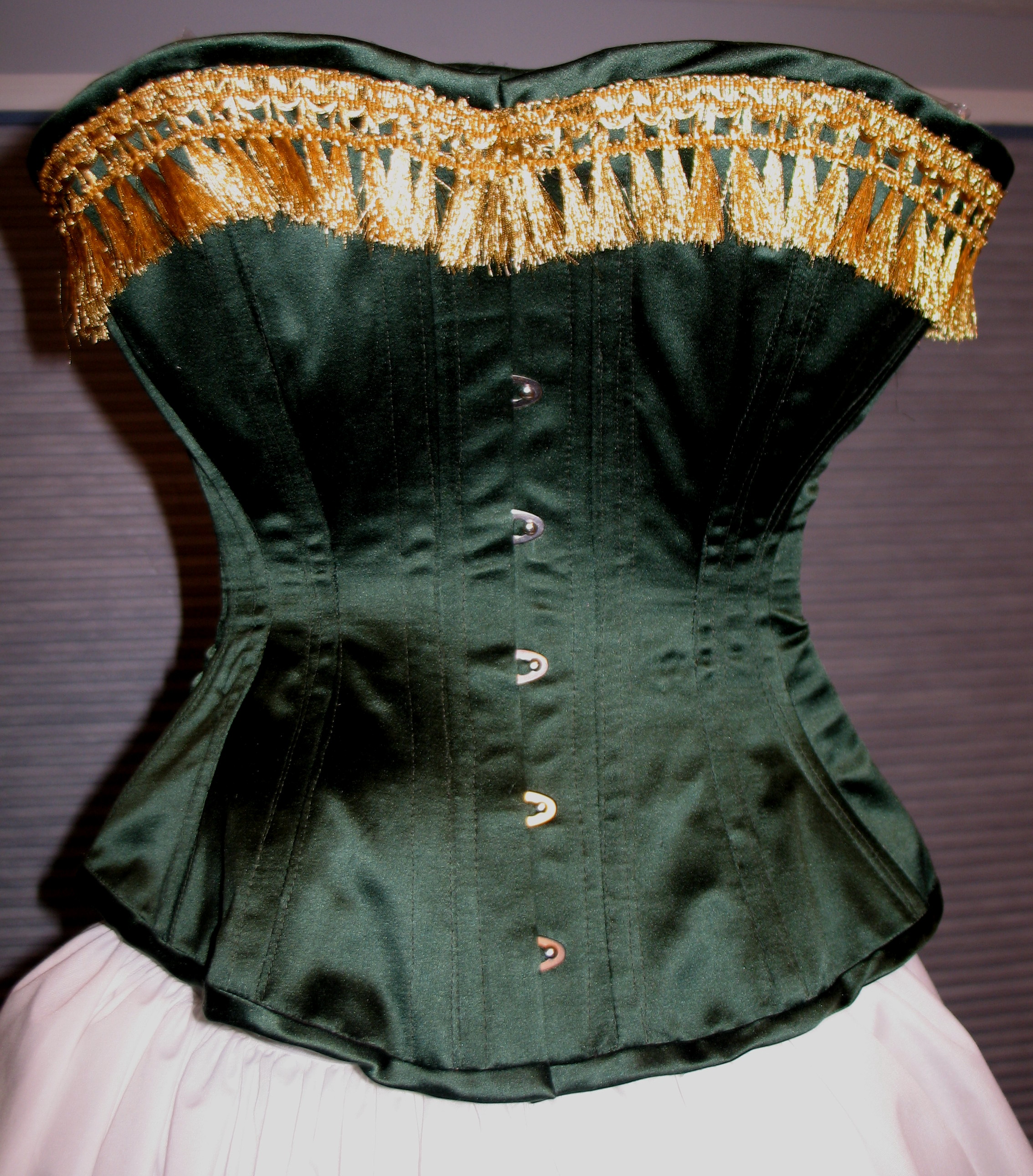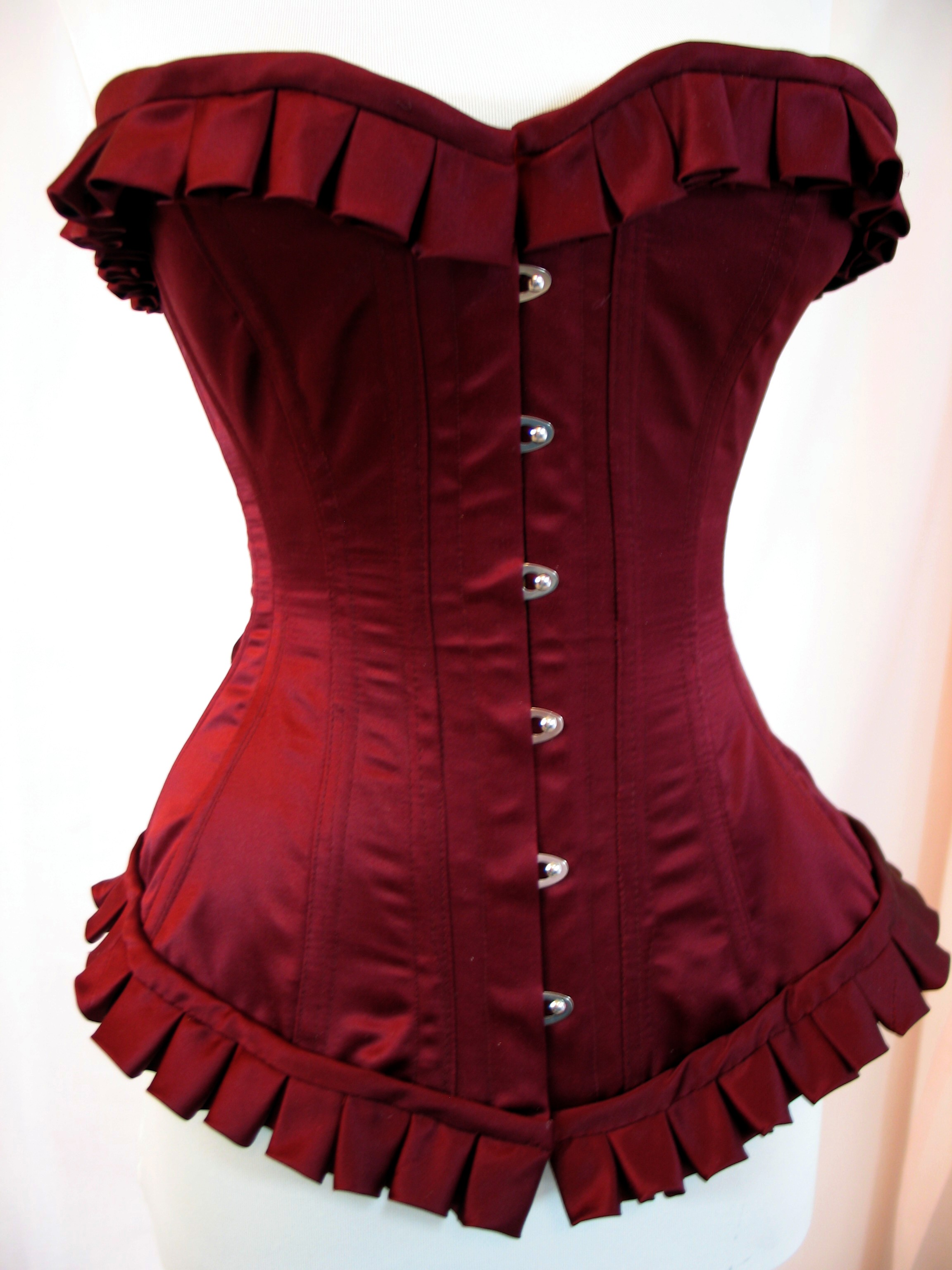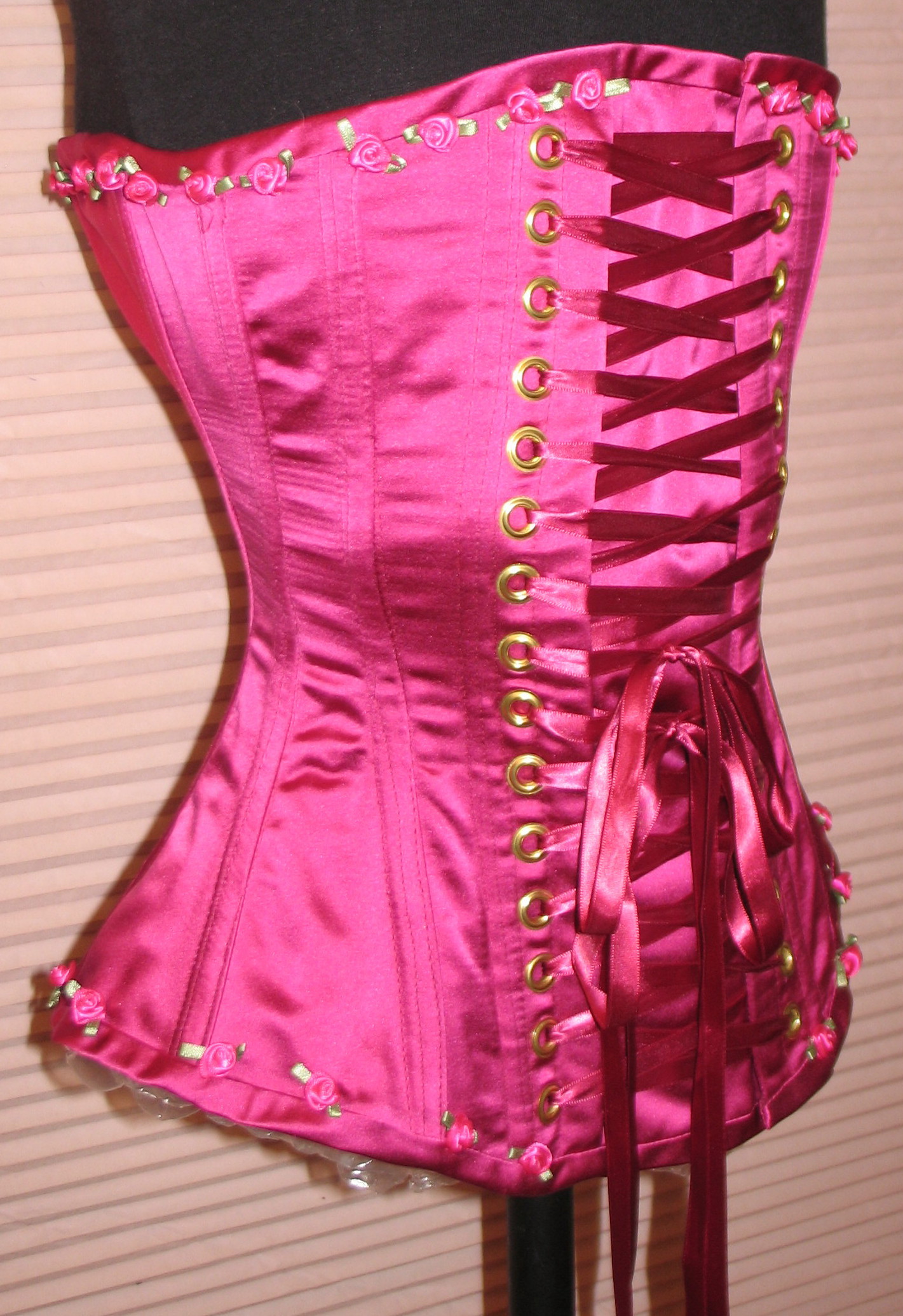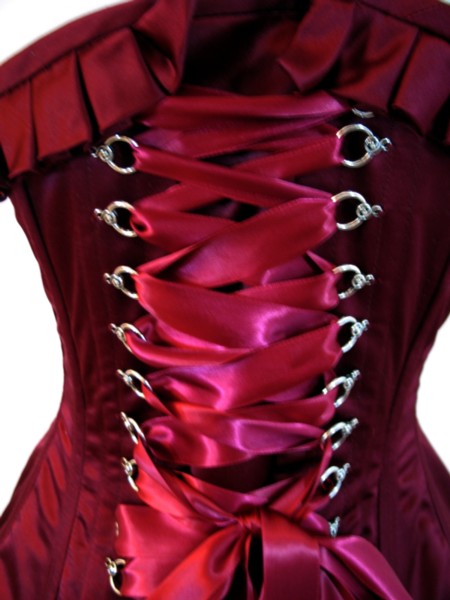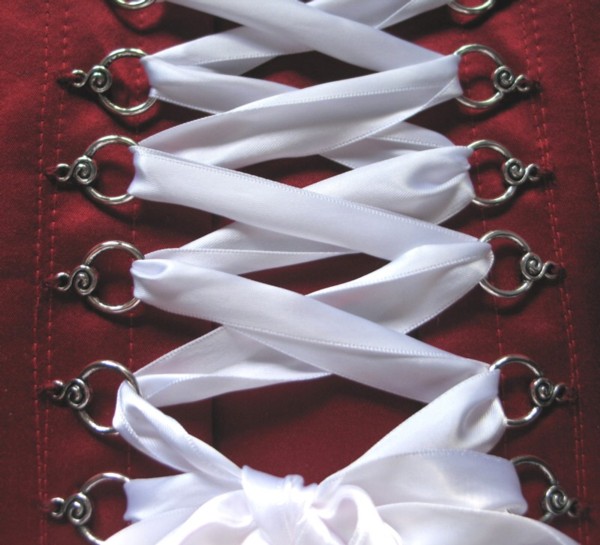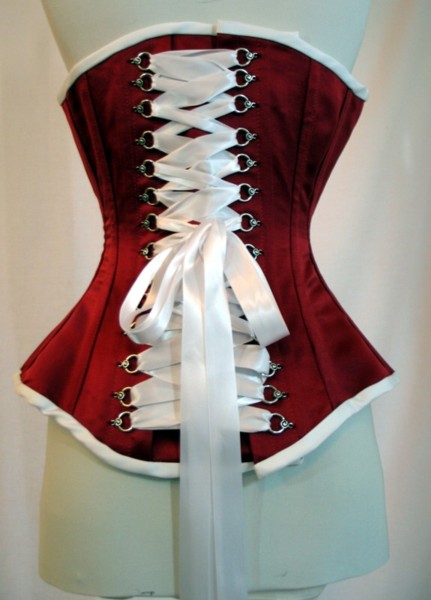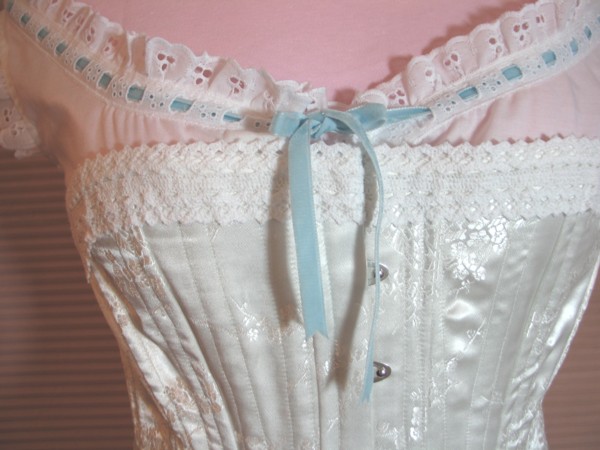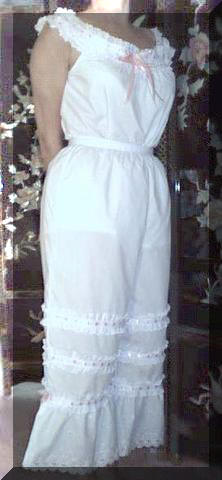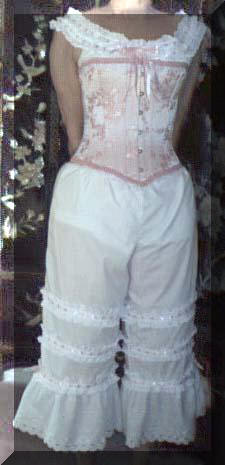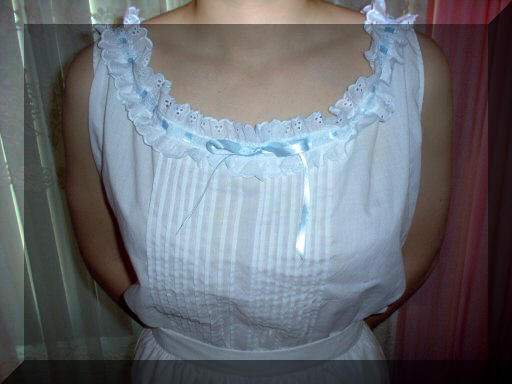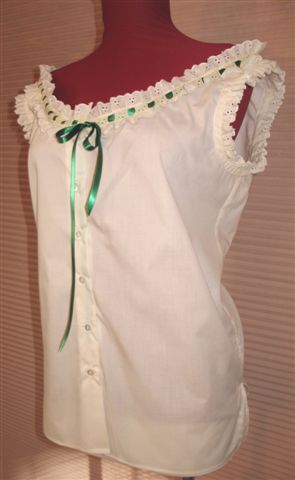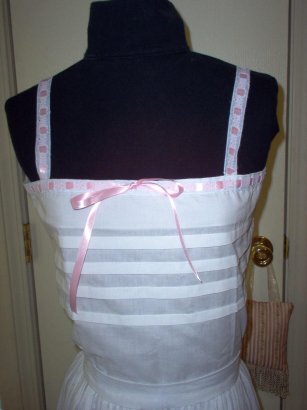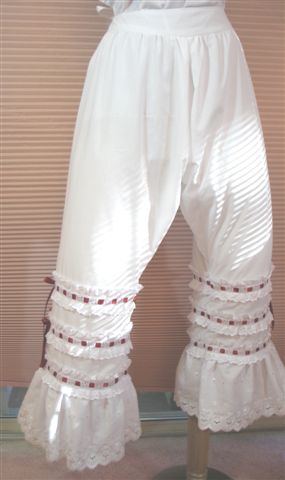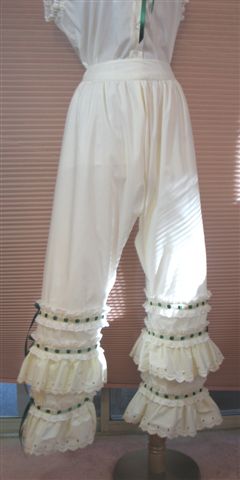 Camisole & Pantalettes
Choice of styles may be made up in cotton batiste or broadcloth and trimmed with satin ribbons.
You may also choose the traditional open bottom design pantalettes or more modern closed bottom.
Either style is trimmed with eyelet lace, ribbon insertion and satin ribbons.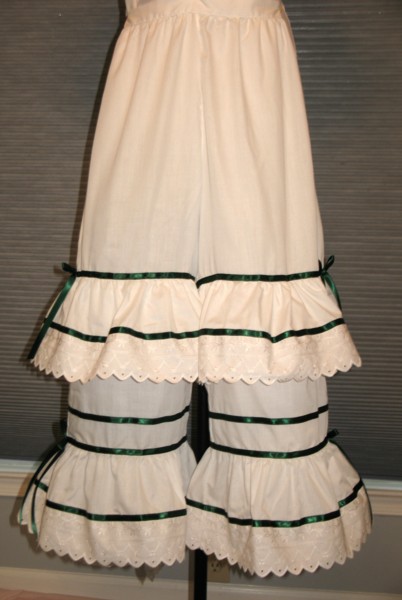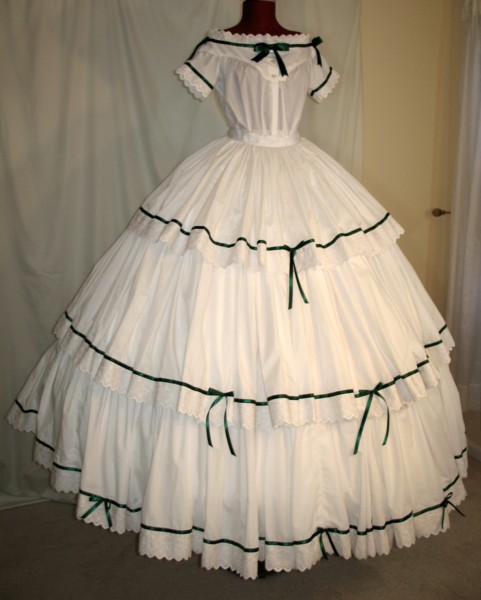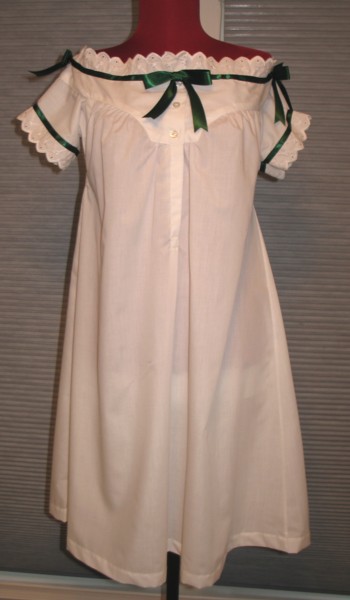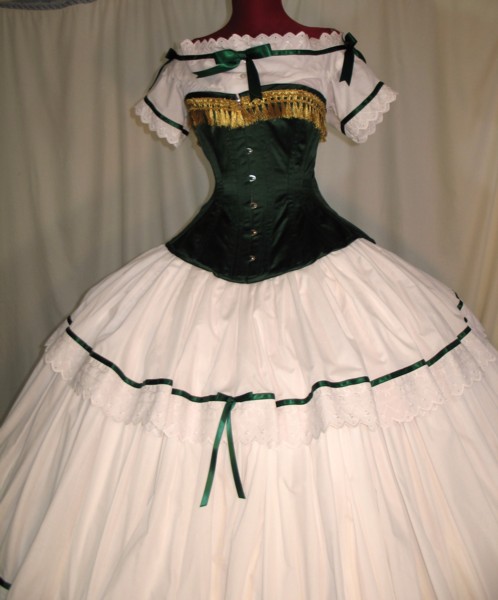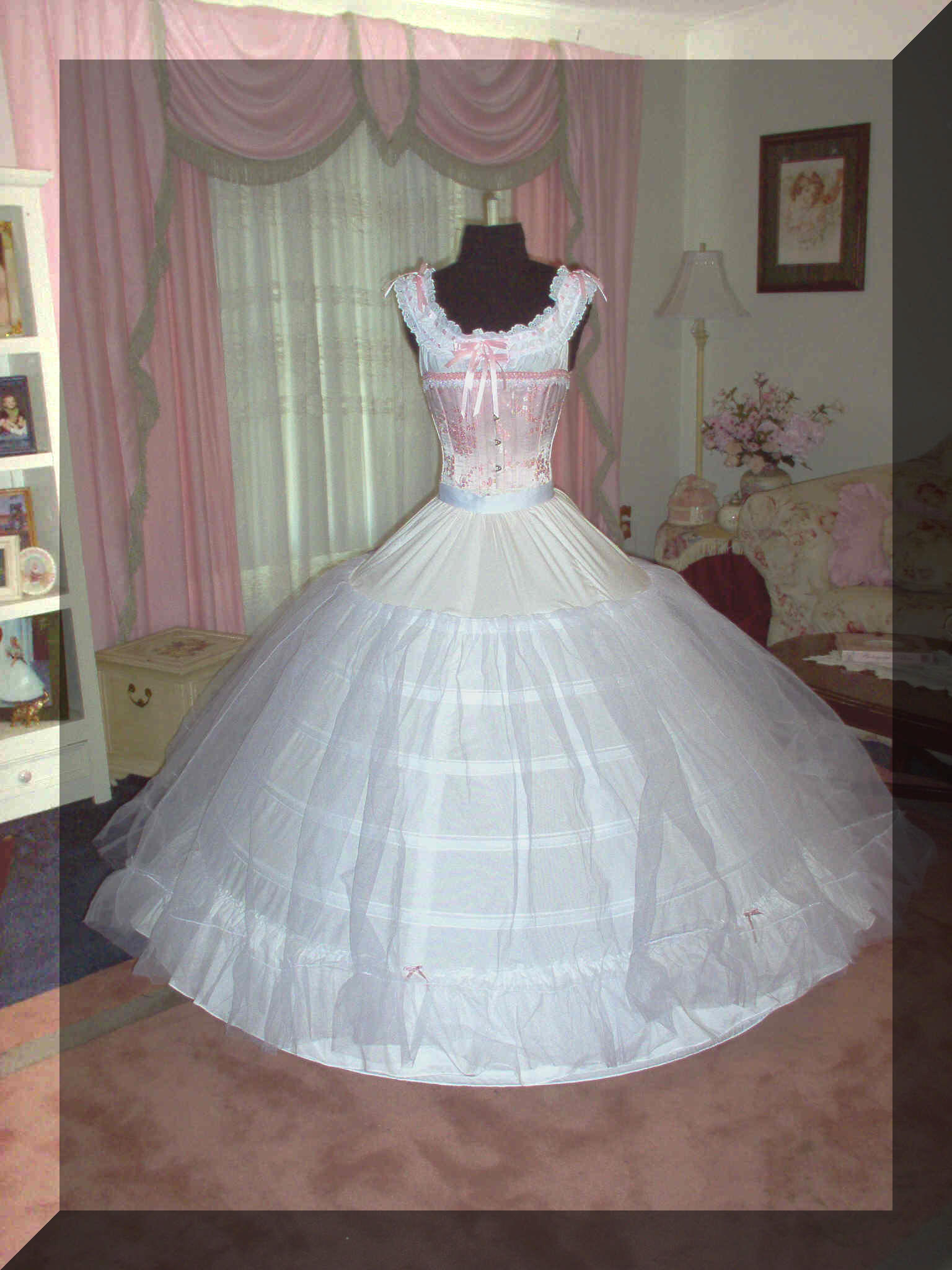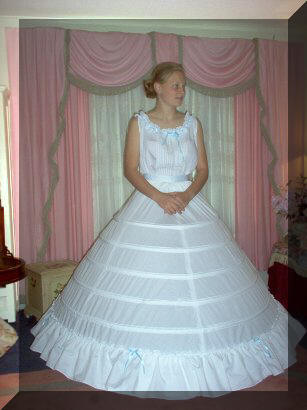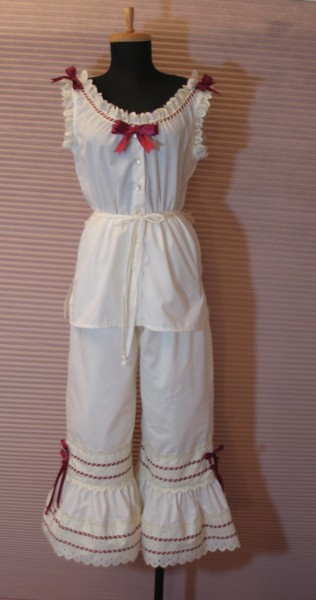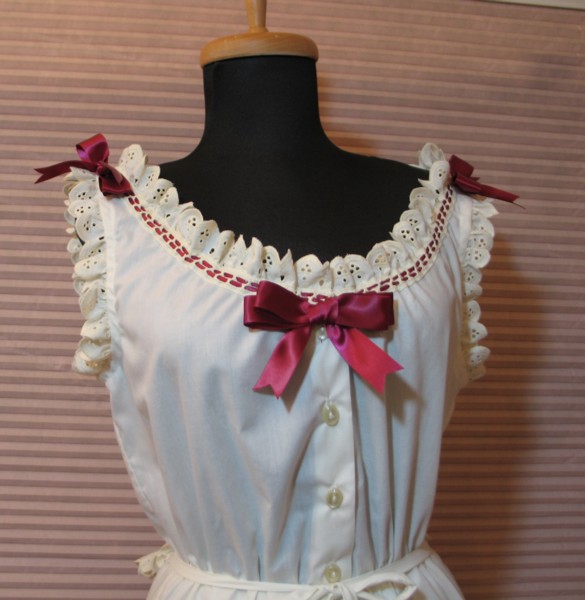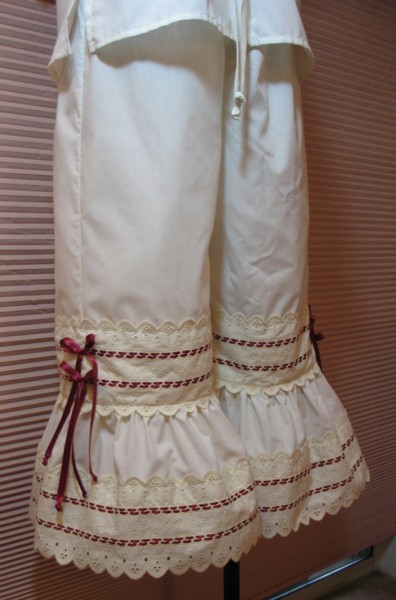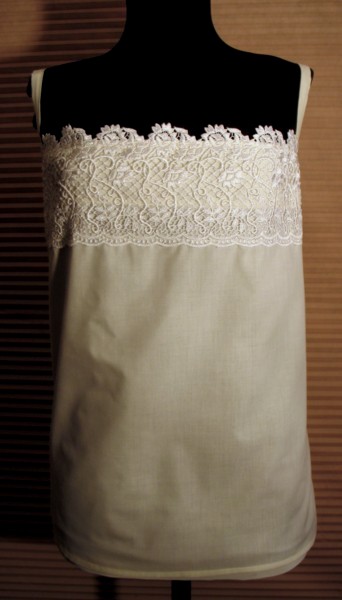 Heavy 6 to 12 wire hoop slip
Wire hoop slip with heavy quilting cotton base measures from 175 to 200 inches with or with out crinoline net over layer. Hoop slip is made in extra heavy weight hoop steel wire.
It is mounted on a wide grosgrain waistband.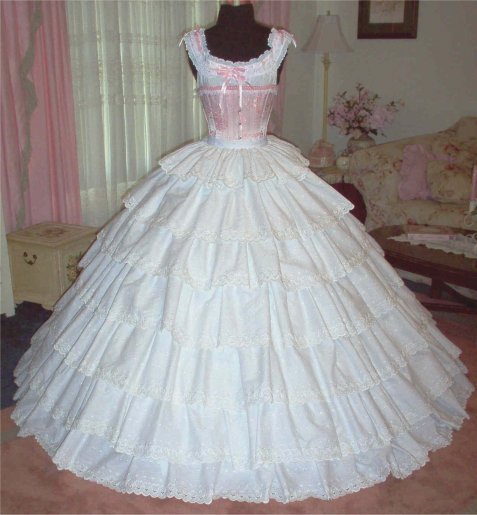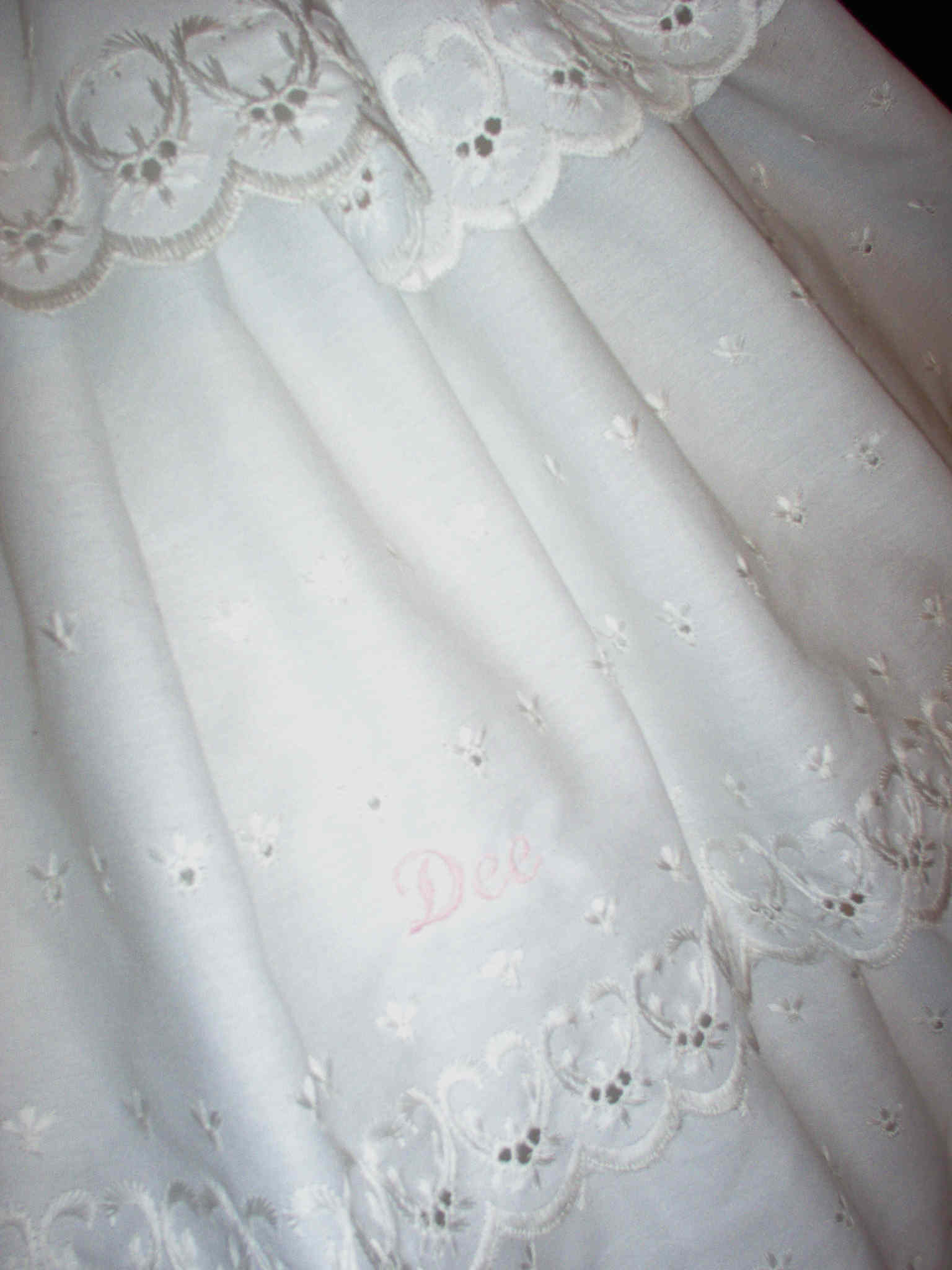 6 or 7 Tier Ruffled Petticoat
Full circle slip with 6 or 7 tiers of 14 inch deep eyelet lace is mounted on wide grosgrain waistband.
Alternately wasit may be madw with a tie if desired .
Name may be monogrammed on lower edge for detail.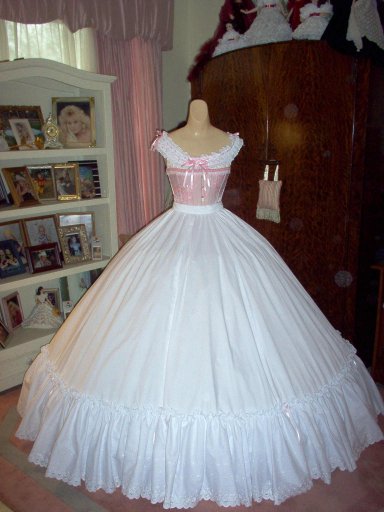 One Ruffle Full Petticoat
This is "crinoline cover" worn over the hoop petticoat and is adorned with one very full
deep eyelet lace ruffle at the bottom. Over slip is make of broadcloth.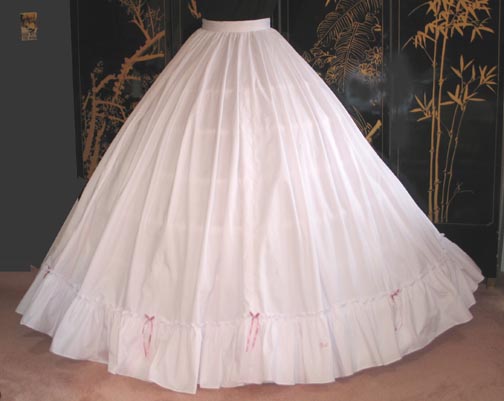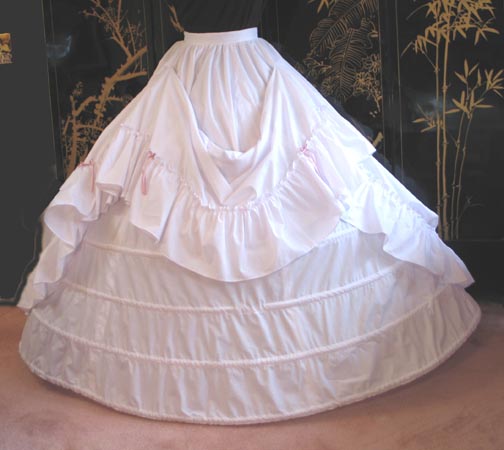 Hoop slip with built in over slip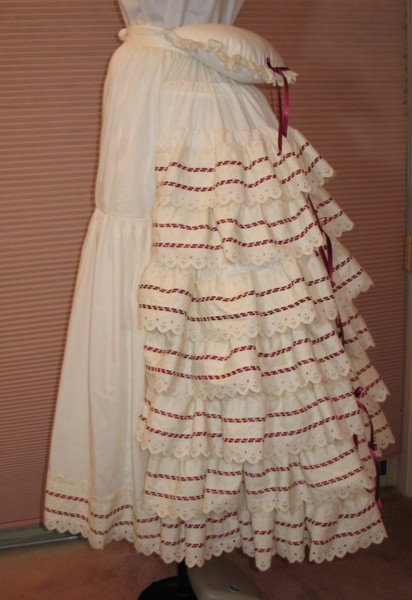 Back bustle slip with bustle pad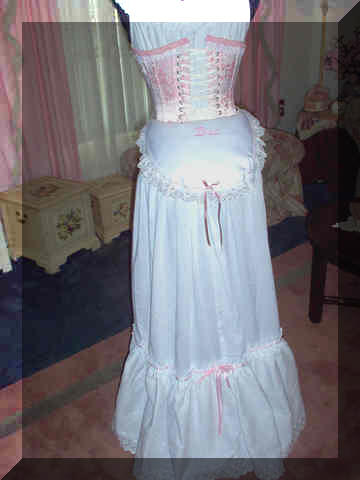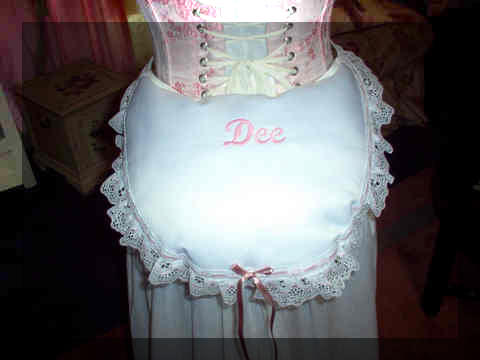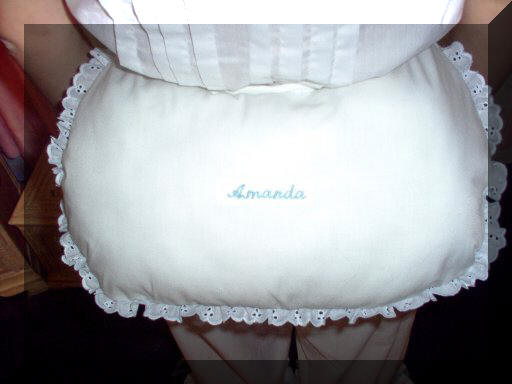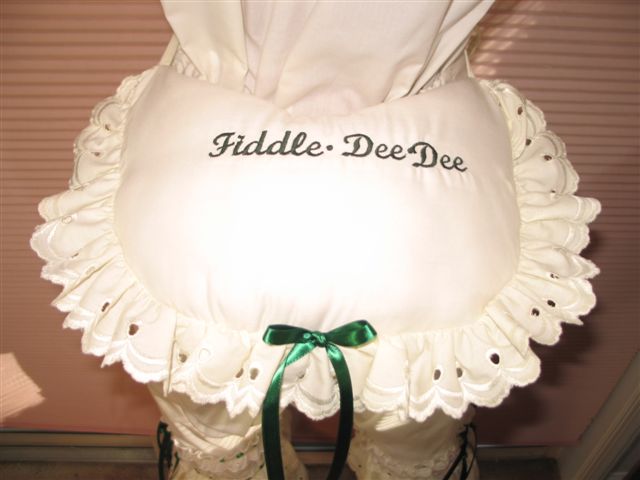 Bustle Pad
Satin , broadcloth or other fabric of choice trimmed with lace and embroidered with monogram, bustle pad ties on.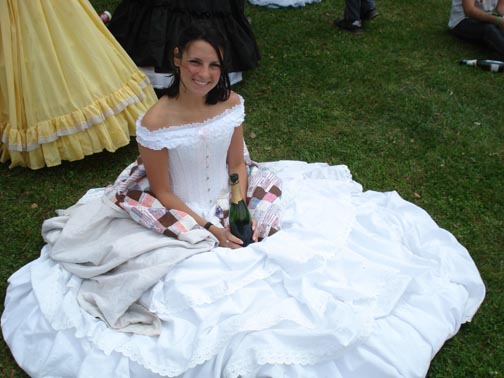 White eyelet corset and underpinnings for Sam

Underpinnings ~ These garments can be made in any color trim you wish. This particular set are pink themed. We have made them with green and blue and red accents to name a few. Just use your imagination. Scarlett's were blue, but you can have any color you would like.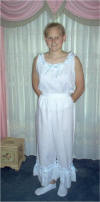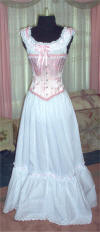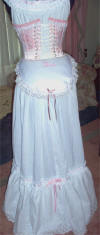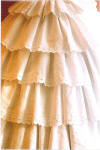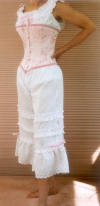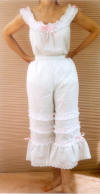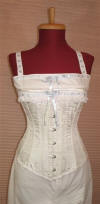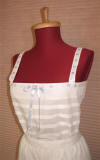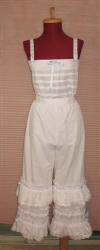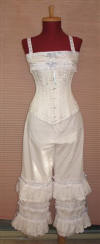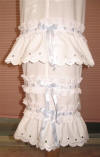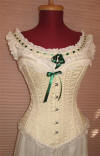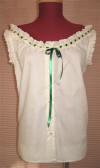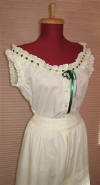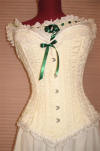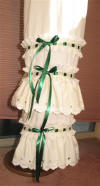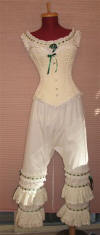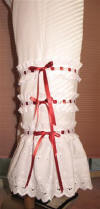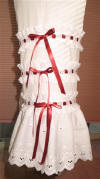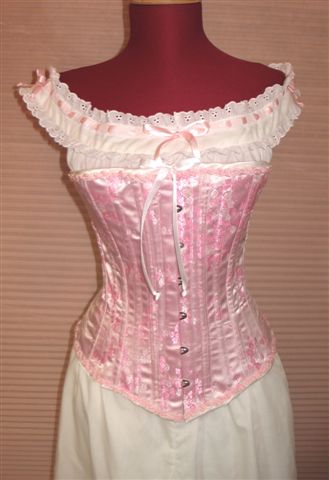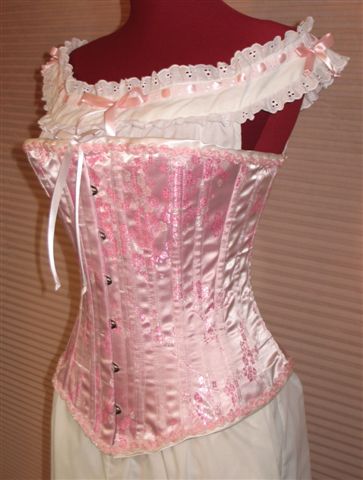 ~Inquire about Life size reproductions~
If you are interested in having any of the life size reproduction costumes ( gowns etc. ) please email us with your current dress size and height and the costume you are interested in replicating. We will send you back a measurement chart for fitting. We are not limited to Civil War costumes. If you would like any of the other dresses or costumes from other films we can discuss recreating them for you. Please send you inquiries about life-size dresses etc. to gwtw4ever2@earthlink.net.
Underpinning Prices
Since the figuring of the costs for one of these replicas can be time consuming taking many hours of research into current fabric costs, we will quote you the recent charges for a few of the film dresses.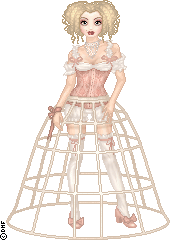 Home / Doll Patterns Index / Life-Size Gowns
GWTW Collectables /Seamstress