Green Jacquard Christmas Dinner Dress



NOTICE:
This web site is dedicated to replicating the costumes of legends: those from classic films or ones worn by iconic celebrities.
Due to interferance by 'the powers that be', we have been forced to remove any and all film references in any form: art work, images or photography.
We apologize for the lack of/missing comparison photos.
Please contact us for further information:
gwtw4ever2@earthlink.net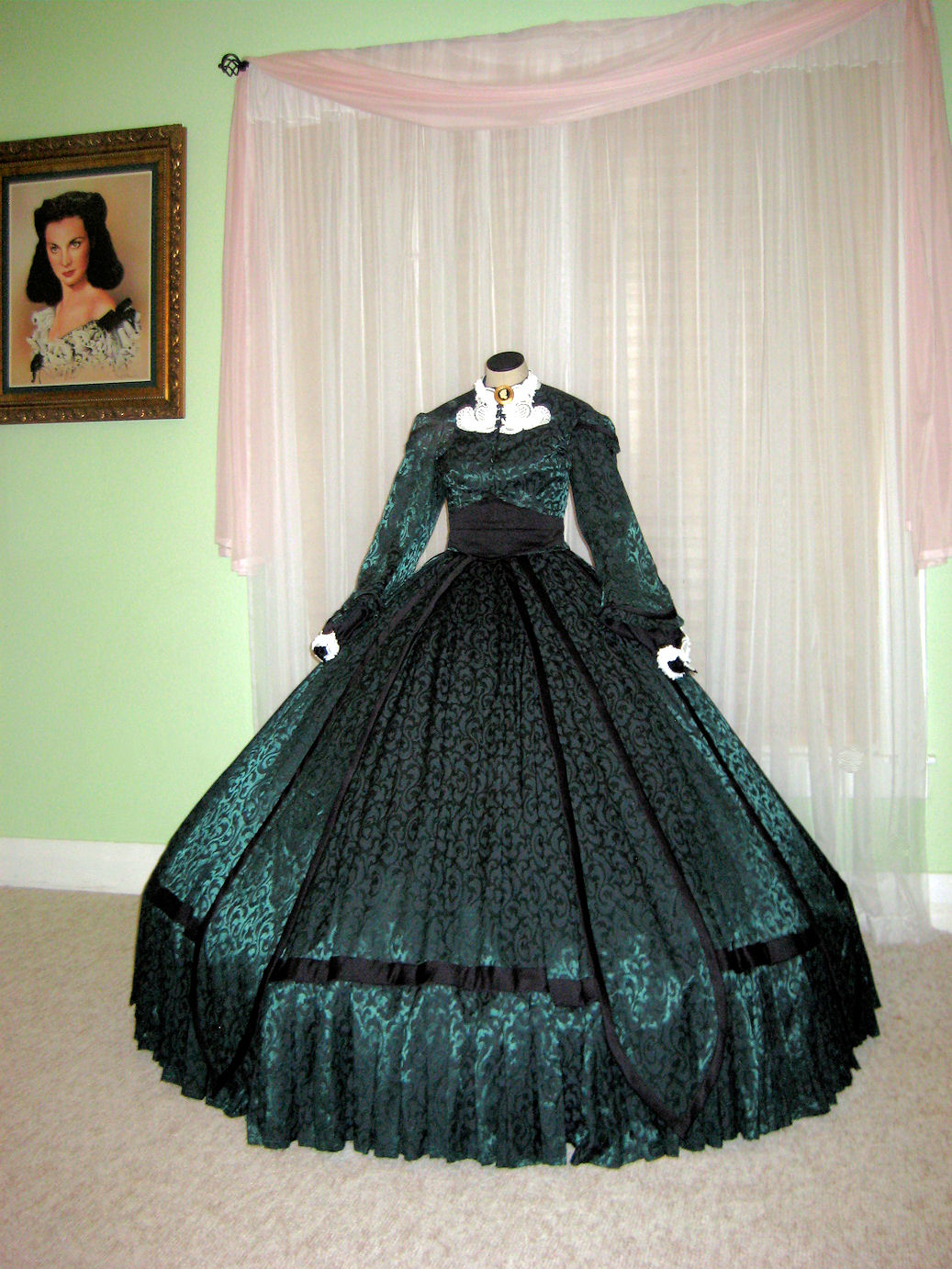 A New version of this dress has recetntly been added.
Pictures may be from any of the 4 versions of this
costume Gwtw4eveR has made.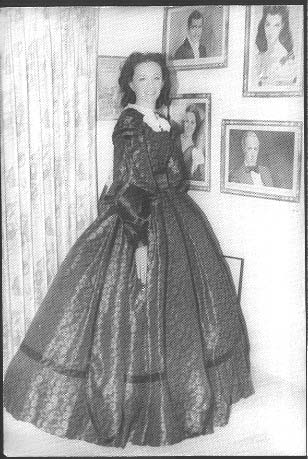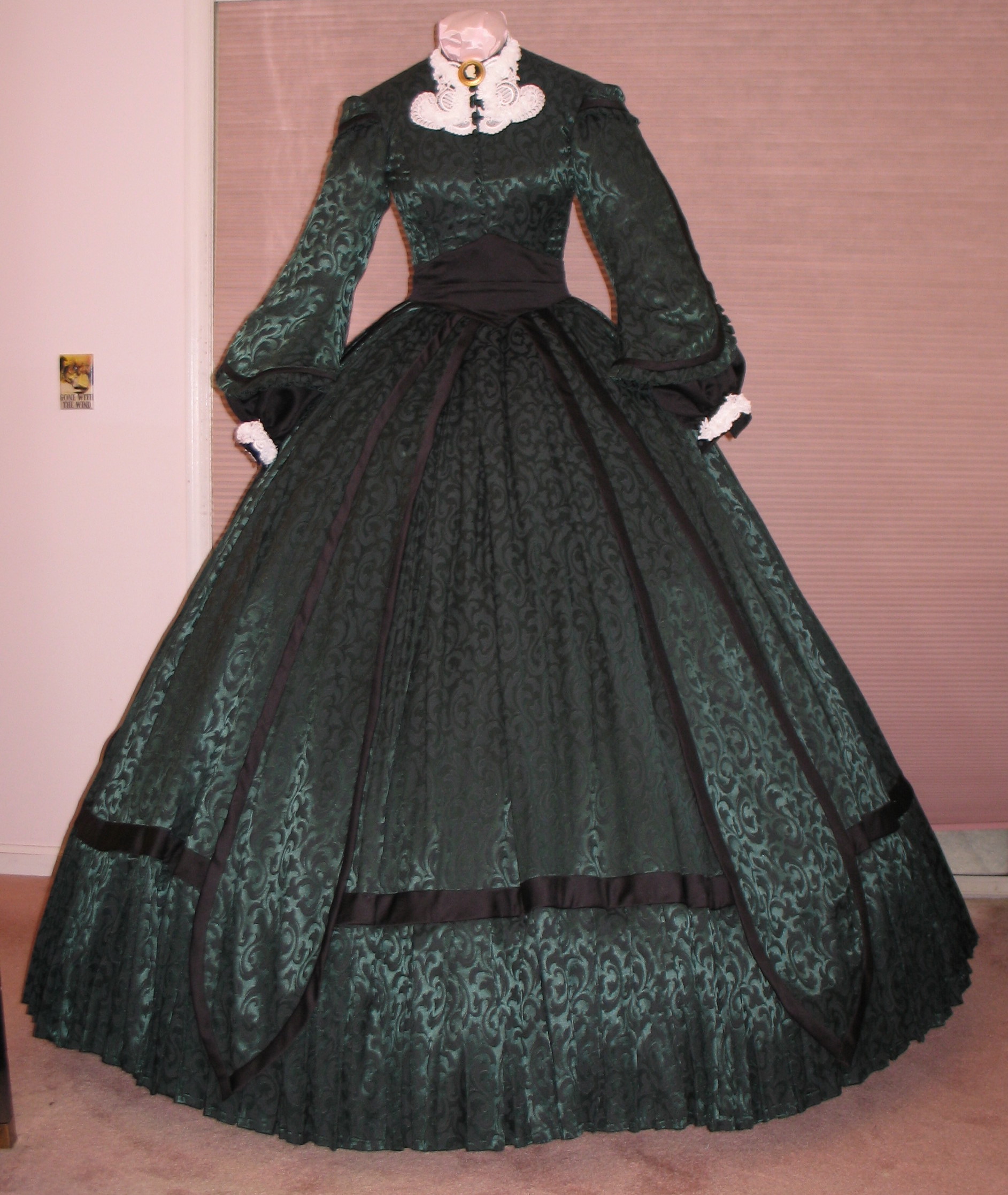 Fran ( Gwtw4eveR seamstress) in her dress on left ; replica by Gwtw4eveR for Dee on right.
This gown is constructed of 32 yards of deep green jacquard ( deep green heavy changeable taffeta or brocade may be substituted if desired and available). It has 7 yards of black satin for sleeves and bias trim. Bodice is flat lined, boned, and lined and closes with approximately 32 hooks and eyes. Bodice is trimmed with custom covered ball buttons and attaches with 8 hooks and eyes to skirt which is over 350 inches wide at hem. There is a separate sash and white lace collar and cuff trim. Included is a hair ornament consisting of a red flower with green velvet bow attached to a comb or barrette.
A Vintage LUX soap cameo brooch ,which is 1939 replica, is included as is a matching petal purse. (see purse photo below)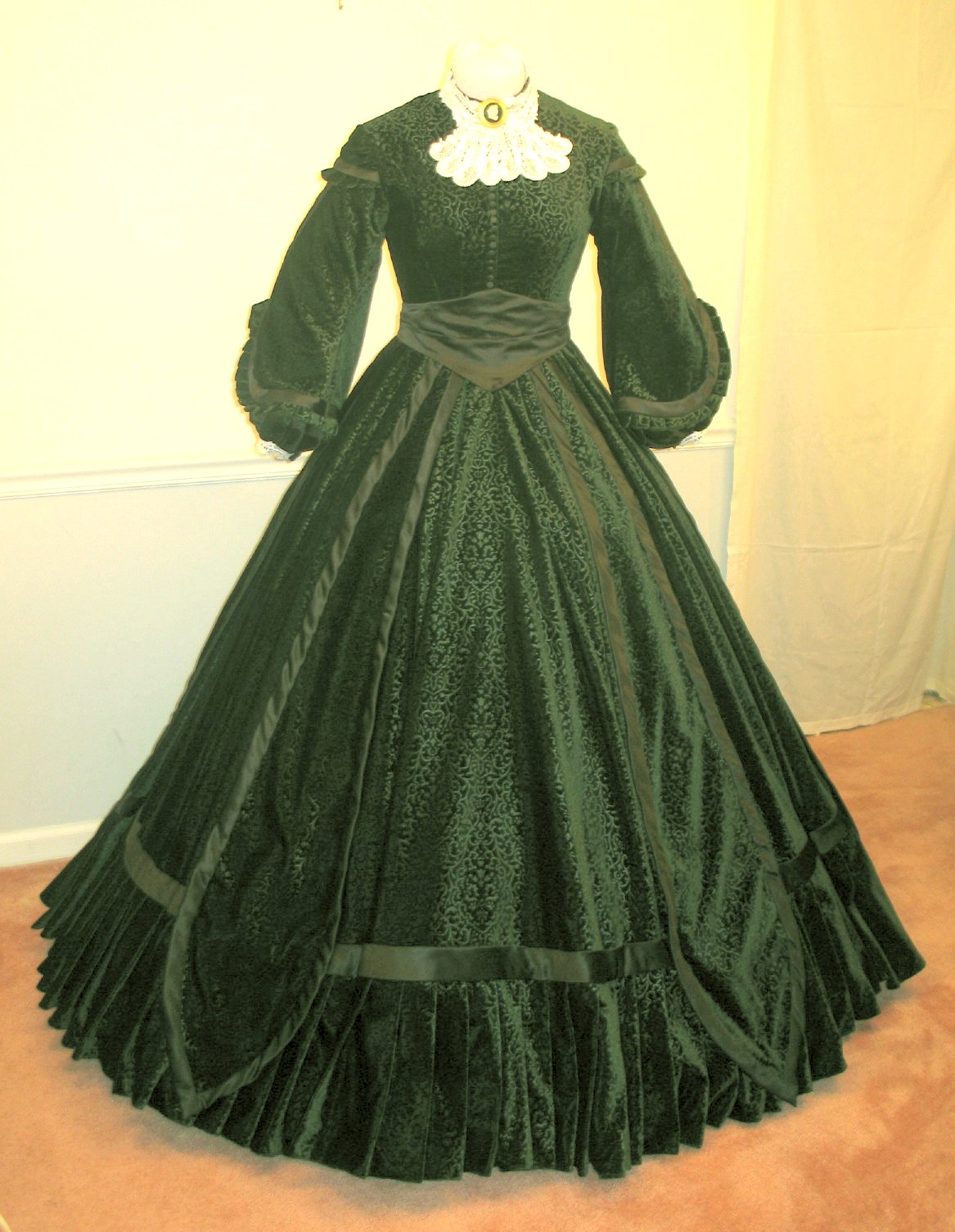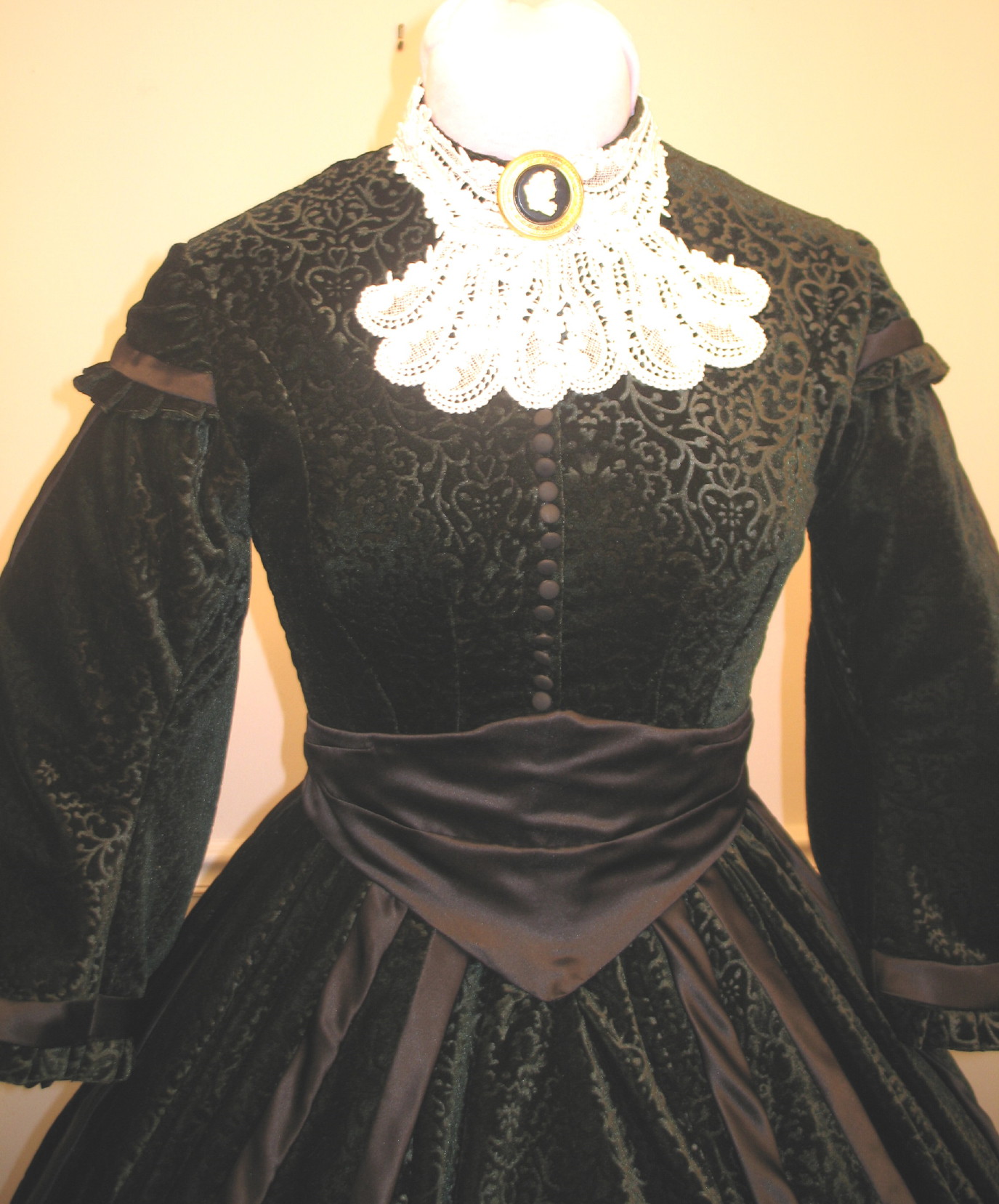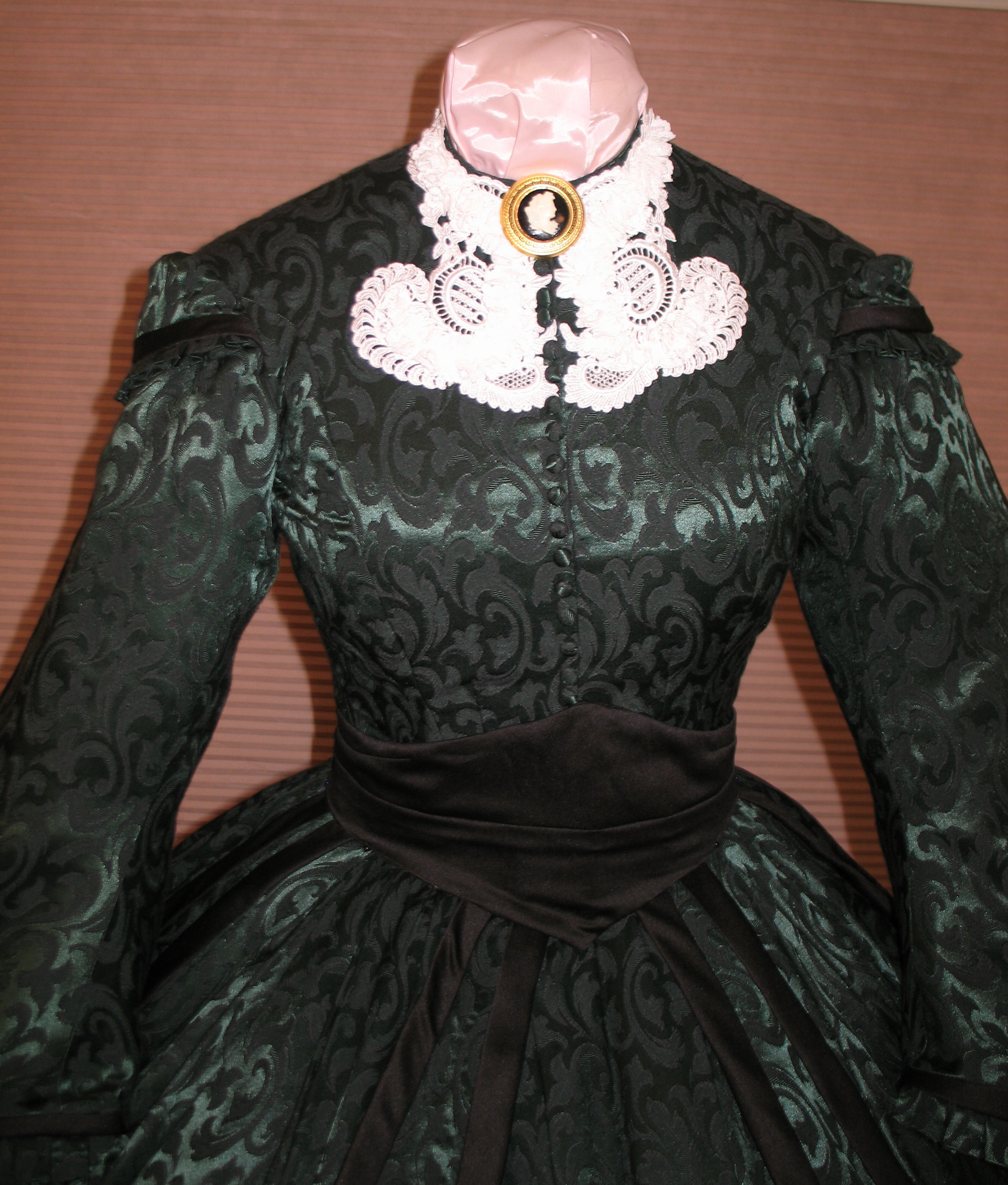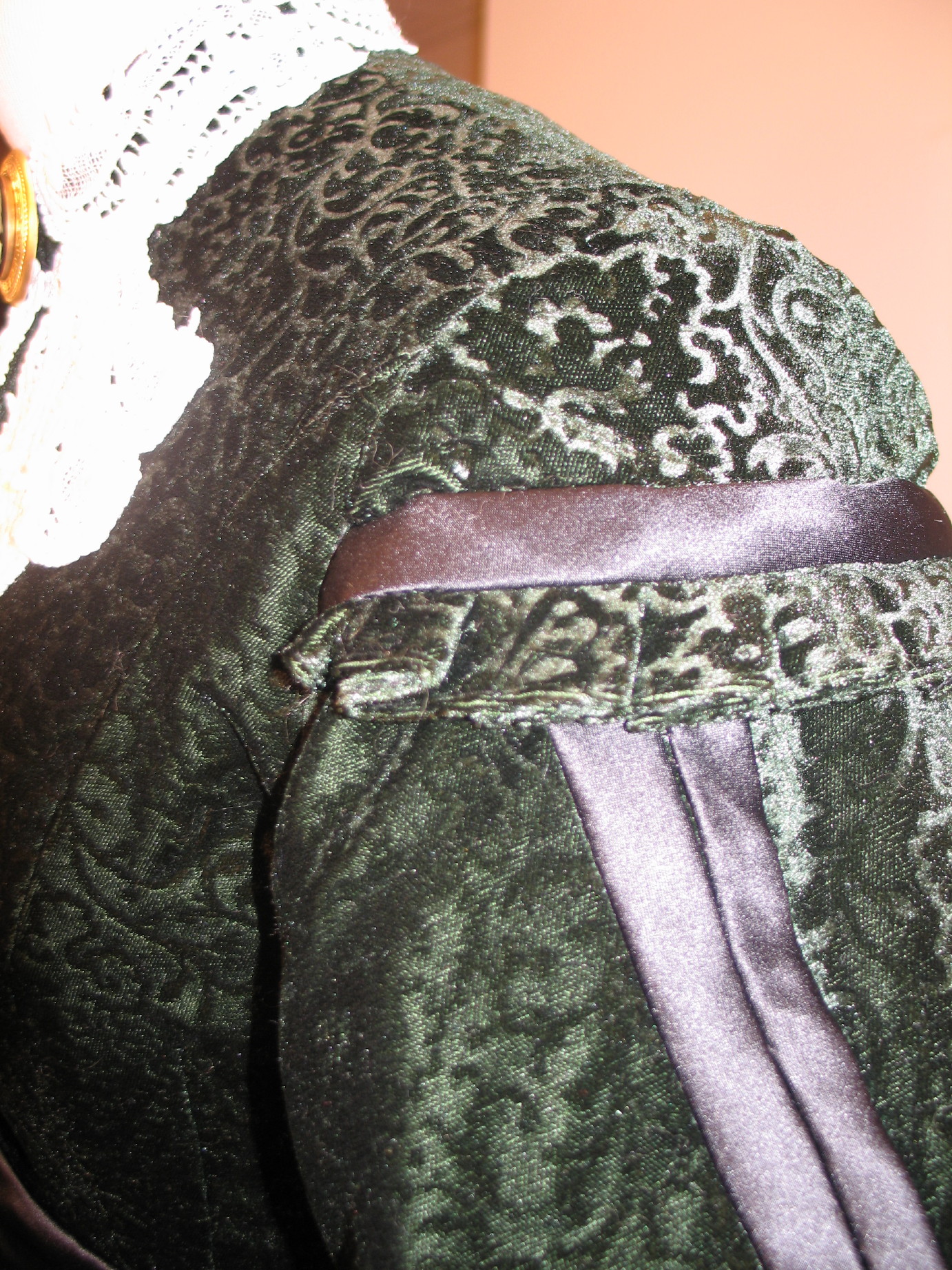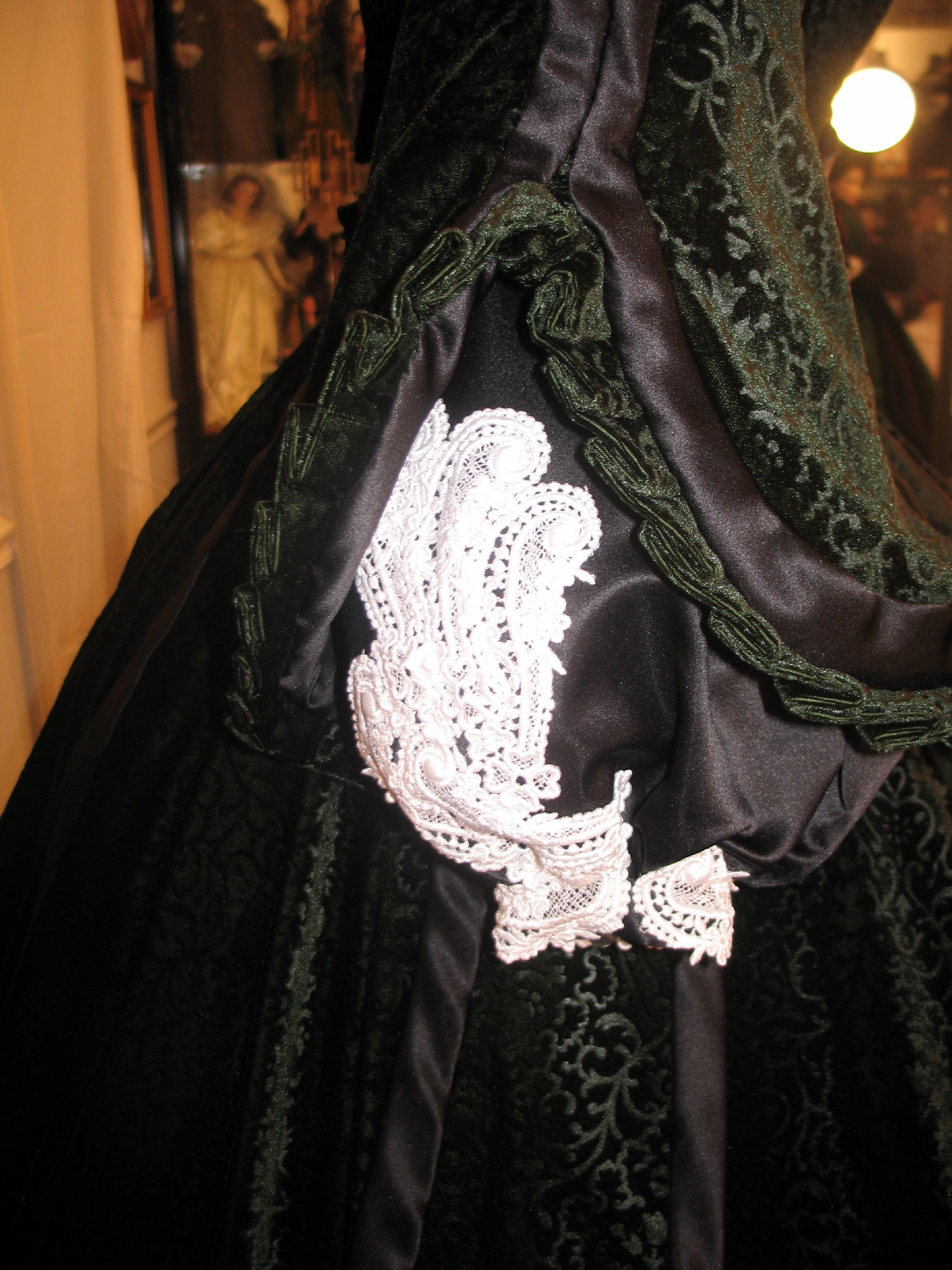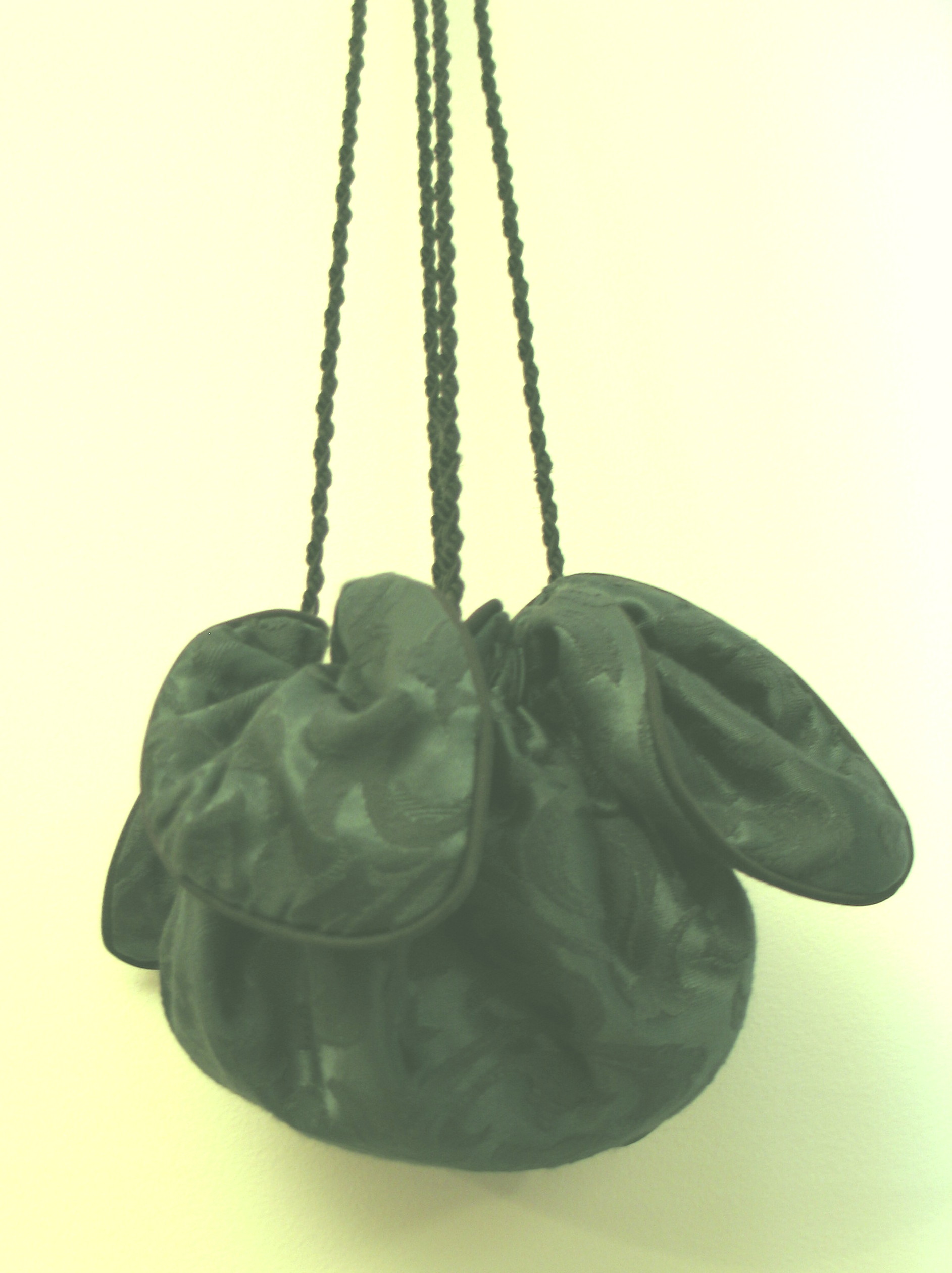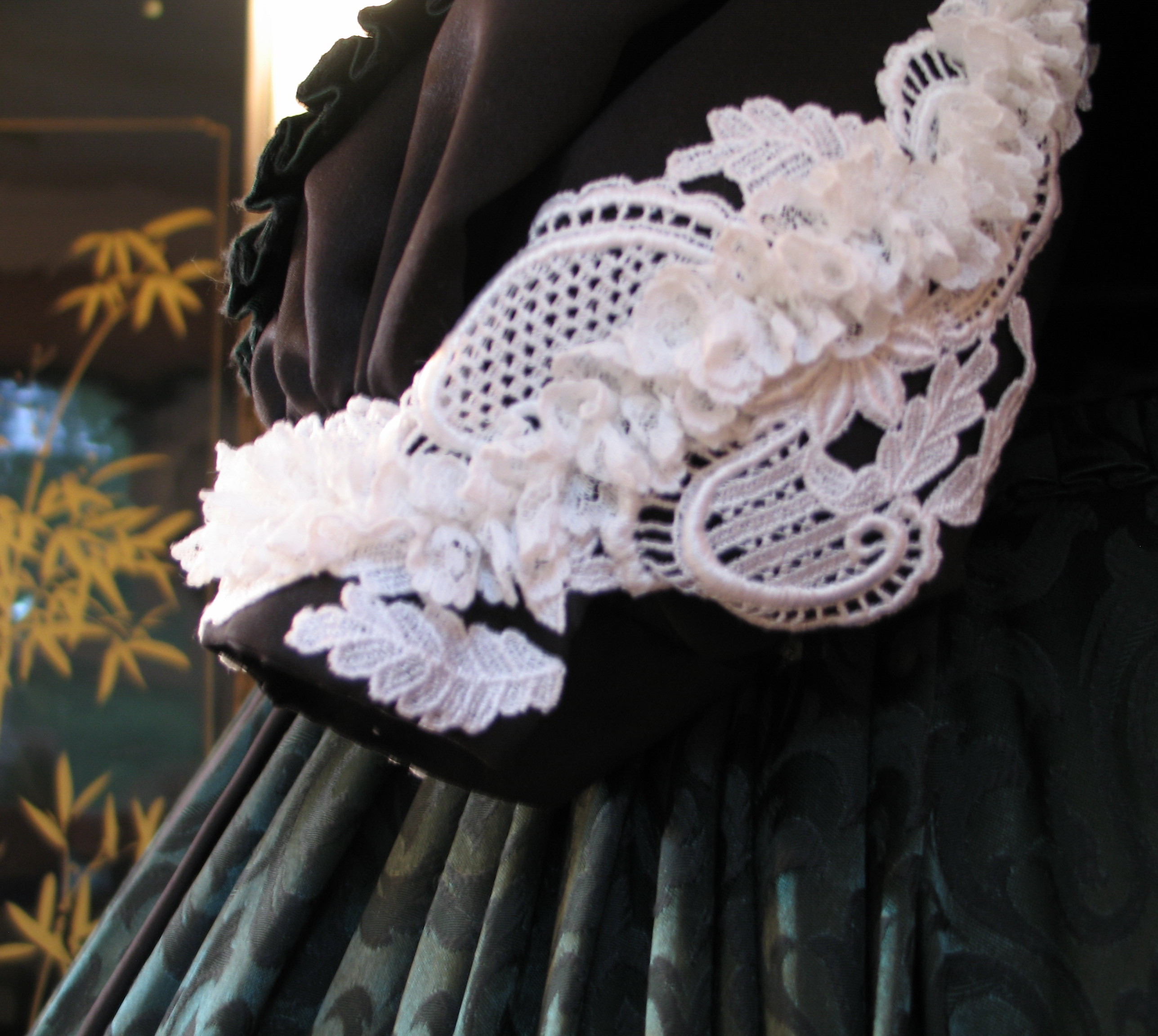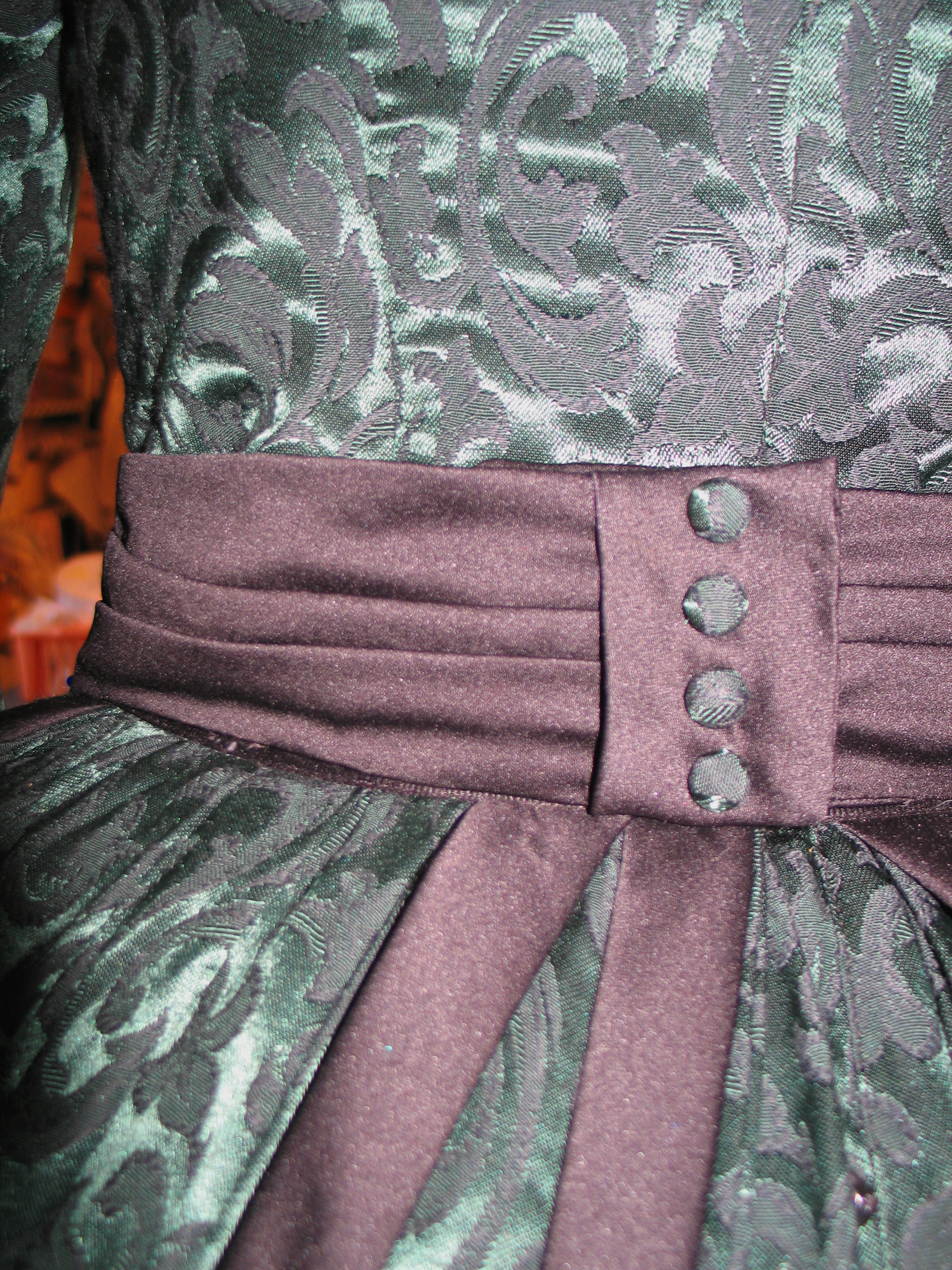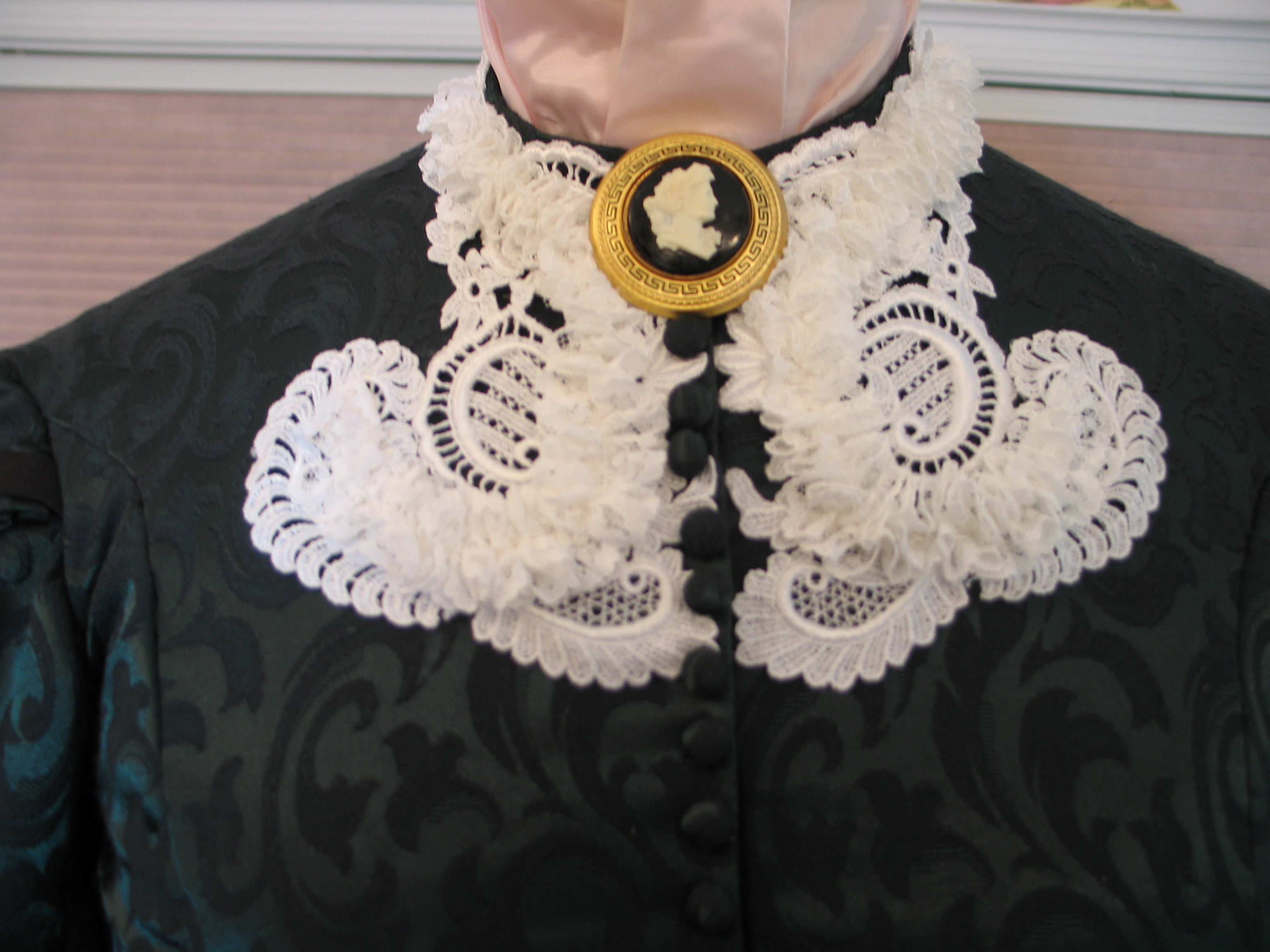 Image on the left is Lux Brooch. Image on right shows brooch on dress.
Dress requires a heavy weight 10 to 12 wire hoop slip with minimum bottom circumference of 175 inches.
See Underpinnings page for examples.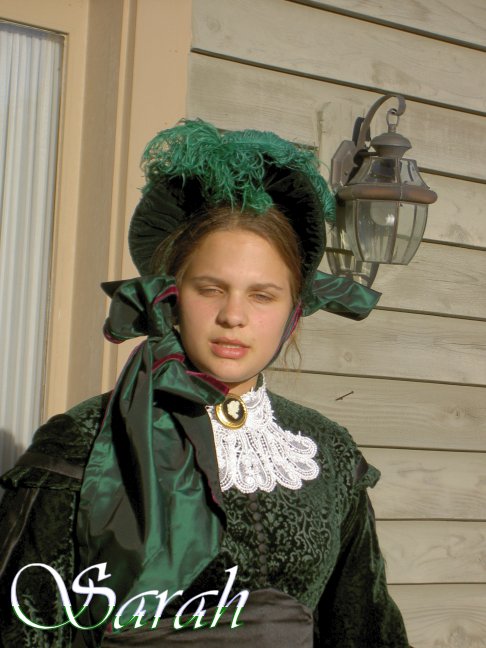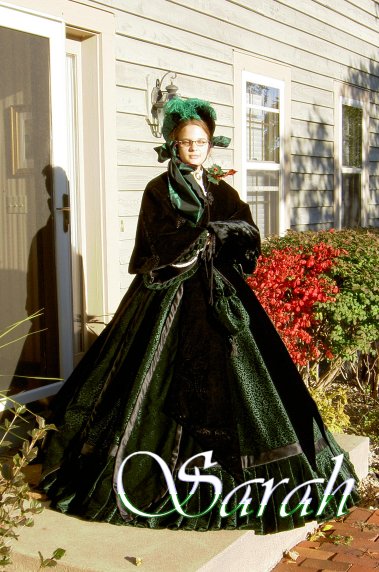 Two phtos of Sarah in her costume: on left with Green Velvet Paris ian Hat; on right with jacket/capelet added.
This jacket/ capelet requires 7 yards of black cut or embossed velvet and is flat lined and lined and closes with black frogs.
Optional Black Fur Muff. Muff may be animal skin or synthtic per choice/availability. Muff shown is synthetic.
Optional Green VelvetParis ian Hat is also available. See our "HAT BOX" page.
Optional black cut velvet jacket also avaialbe. See "Black Velvet Winter Jacket" costume page.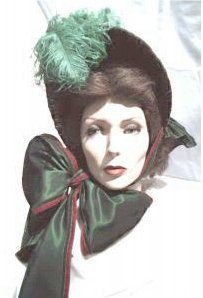 Our version of the Green Velvet Paris ian Hat: Gwtw4eveR replica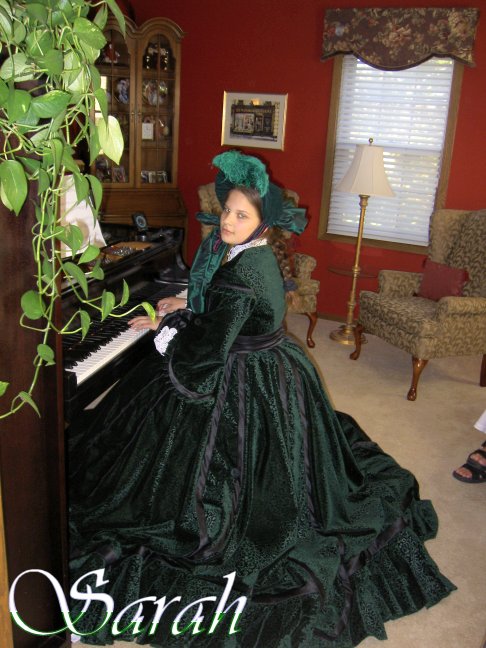 Sarah in above photo in her replica costume plus Paris ian Hat.



Click on small images below to see englargements . All these small photos are Gwtw4everR replica costumes.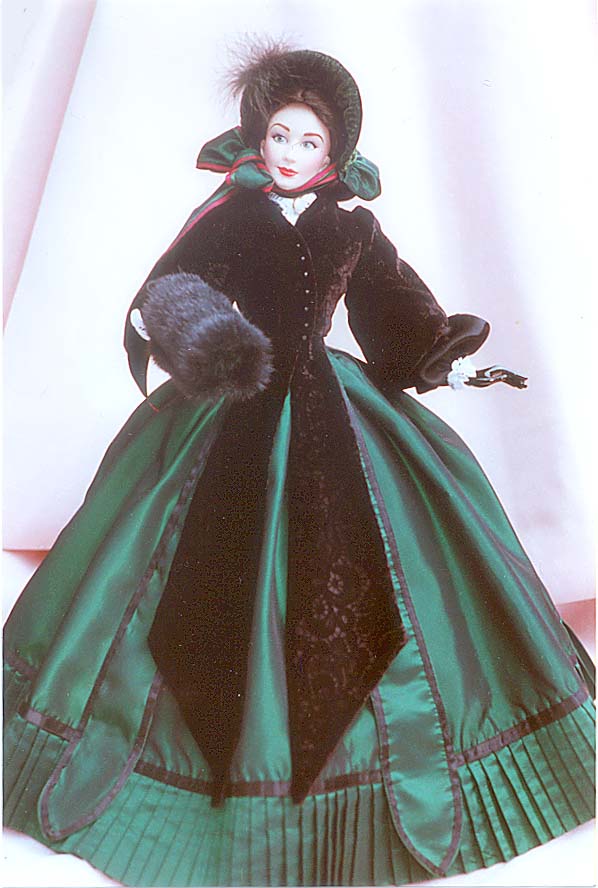 Above is a Franklin Mint "bride" doll redressed by Gwtw4ever.

To view the "Black Velvet Winter Jacket "page click Here


~Inquire about Life size reproductions~
If you are interested in having any of the life size reproduction costumes ( gowns etc. ) please email us with your current dress size and height and the costume you are interested in replicating. We will send you back a measurement chart for fitting. We are not limited to Civil War costumes. If you would like any other dresses or costumes from other films we can discuss recreating them for you. Please send your inquiries about life-size dresses etc. to gwtw4ever2@earthlink.net
Gown Prices