"BlueVelvet Portrait Gown"
From a painting


NOTICE:
This web site is dedicated to replicating the costumes of legends: those from classic films or ones worn by iconic celebrities.
Due to interference by 'the powers that be', we have been forced to remove any and all film references in any form: art work, images or photography.
We apologize for the lack of/missing comparison photos.
Please contact us for further information:
gwtw4ever2@earthlink.net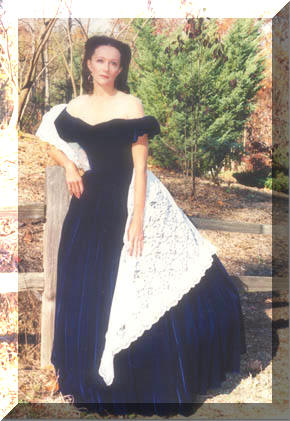 Fran's (Gwtw4eveR seamstress) personal Portrait Dress
A Portrait Dress
This fully lined dress is constructed of 15 to 19 yards of deep blue velvet.
Two piece dress with boned bodice is flat lined and lined and fastens with hidden hooks & eyes.
There are 8 more attaching it to the skirt which is over 350 inches wide at hem.
Photos below may be from any of the 6 portrait gowns Gwtw4eveR has made.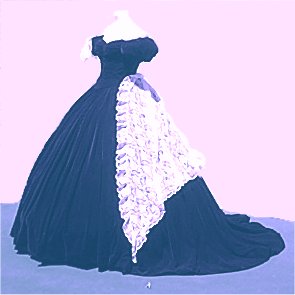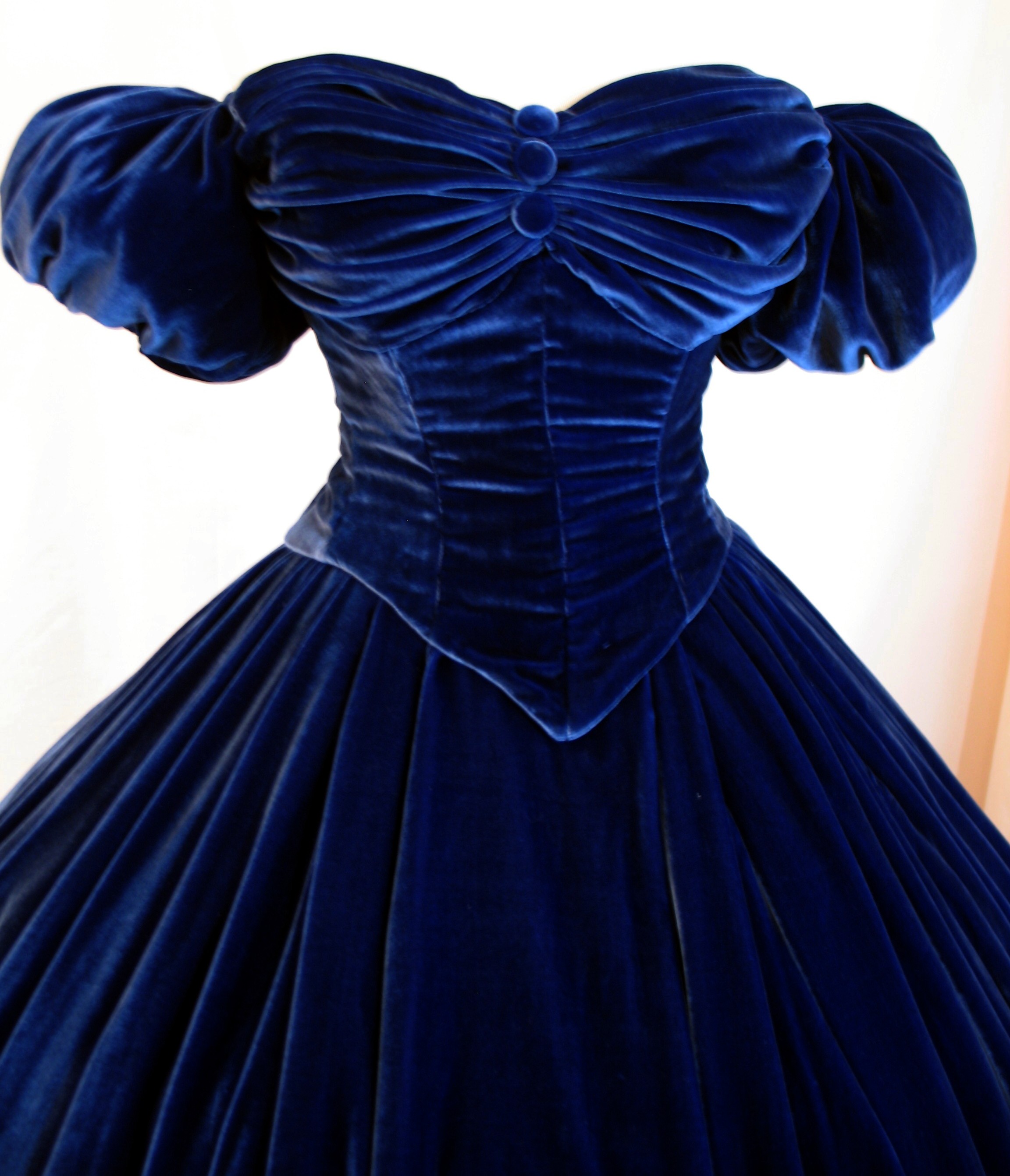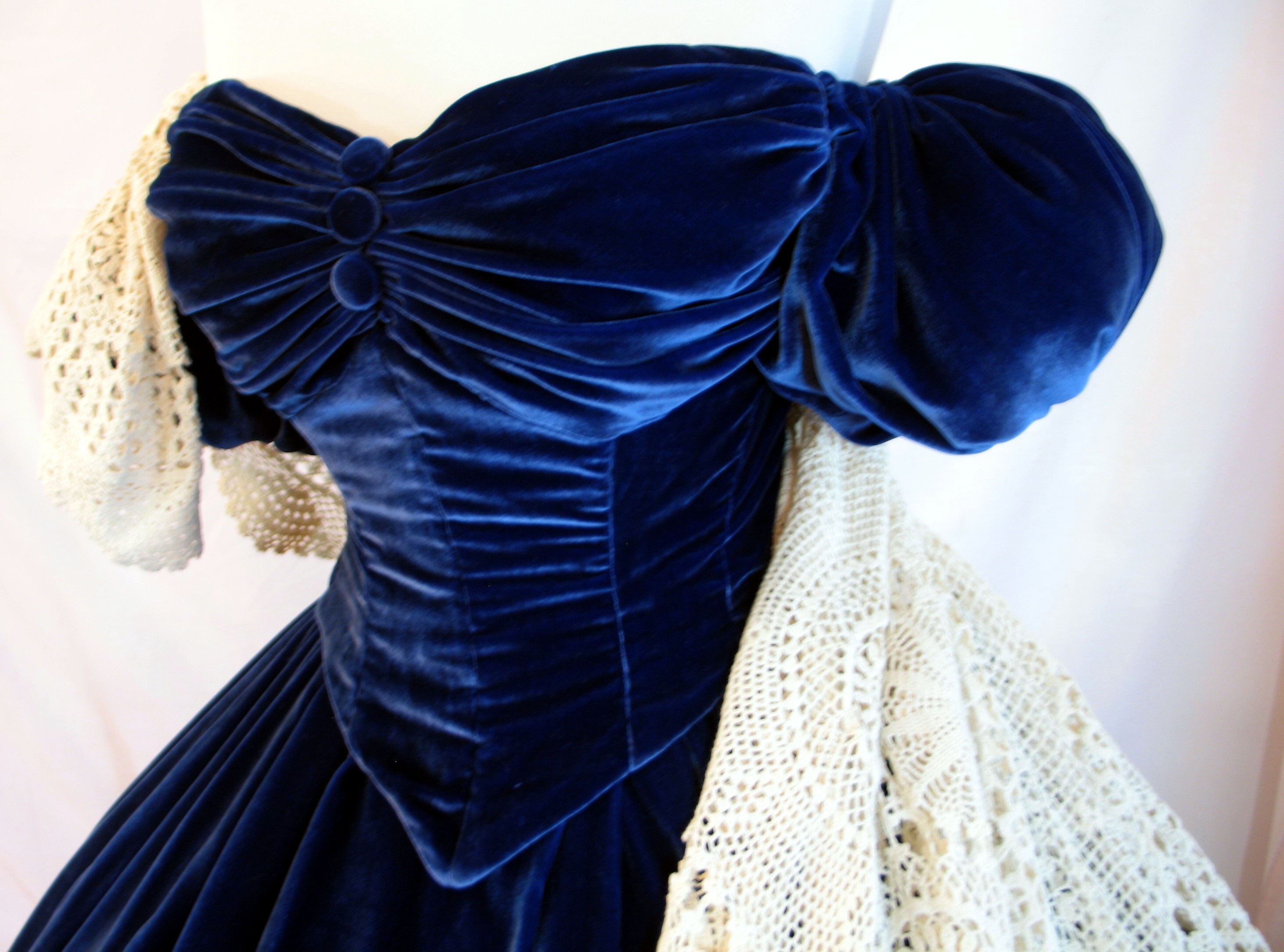 Optional velvet buttons at bust area.
White shown for example purposes only.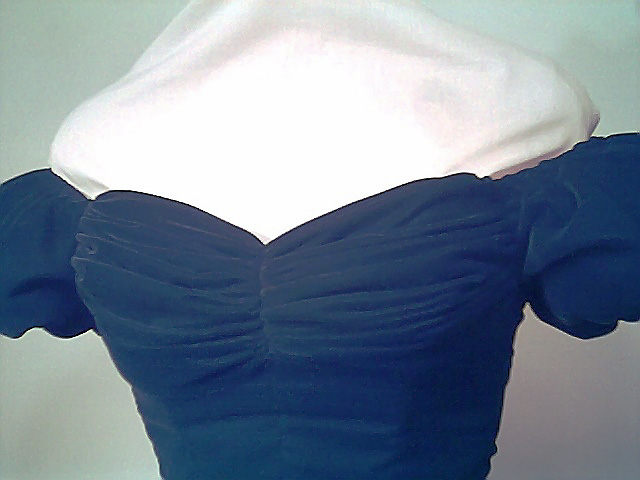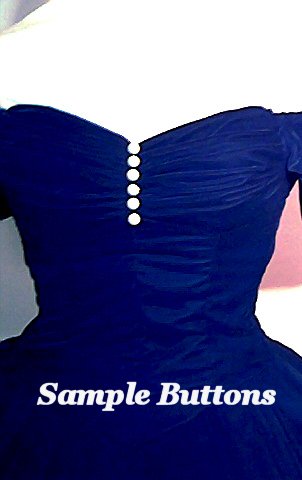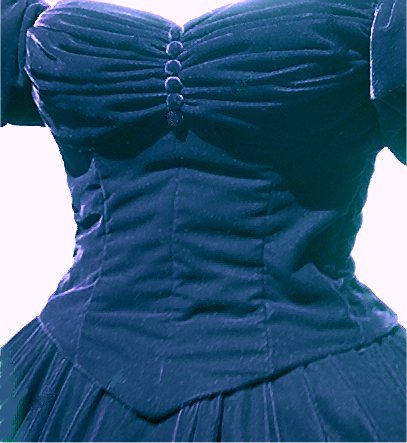 Gwtw4ever's reproduction for Dee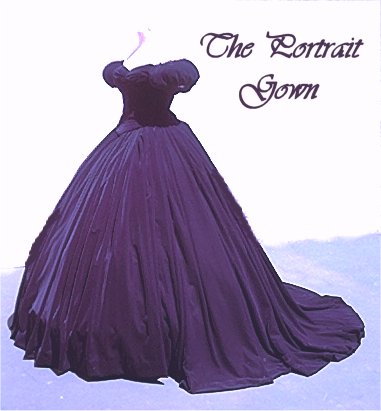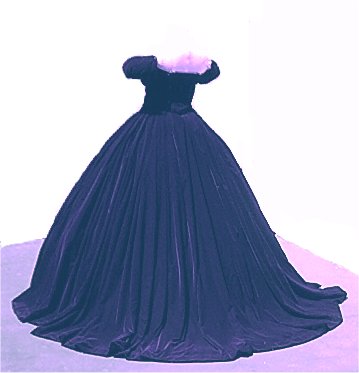 Optional draping/bustled back skirt. Skirt may be made with or without the trailing back skirt.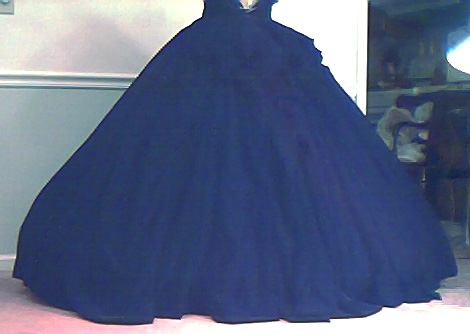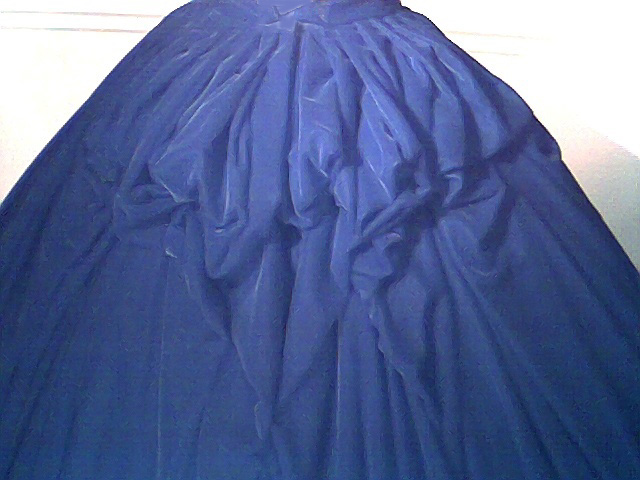 Portrait Gown reproduction gown by Gwtw4ever for Dee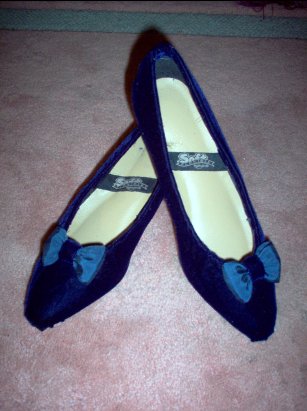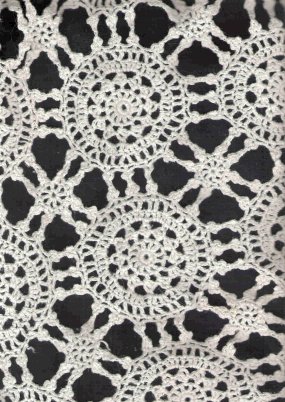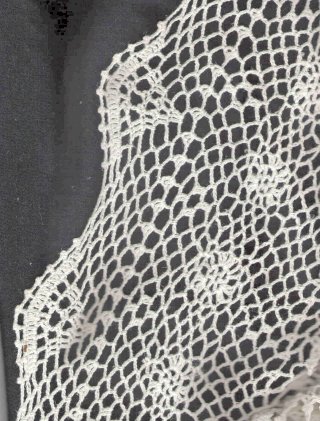 Velvet shoes & Lace shawl examples/suggestions. Shoes not included; shawl may be available depending on circumstances.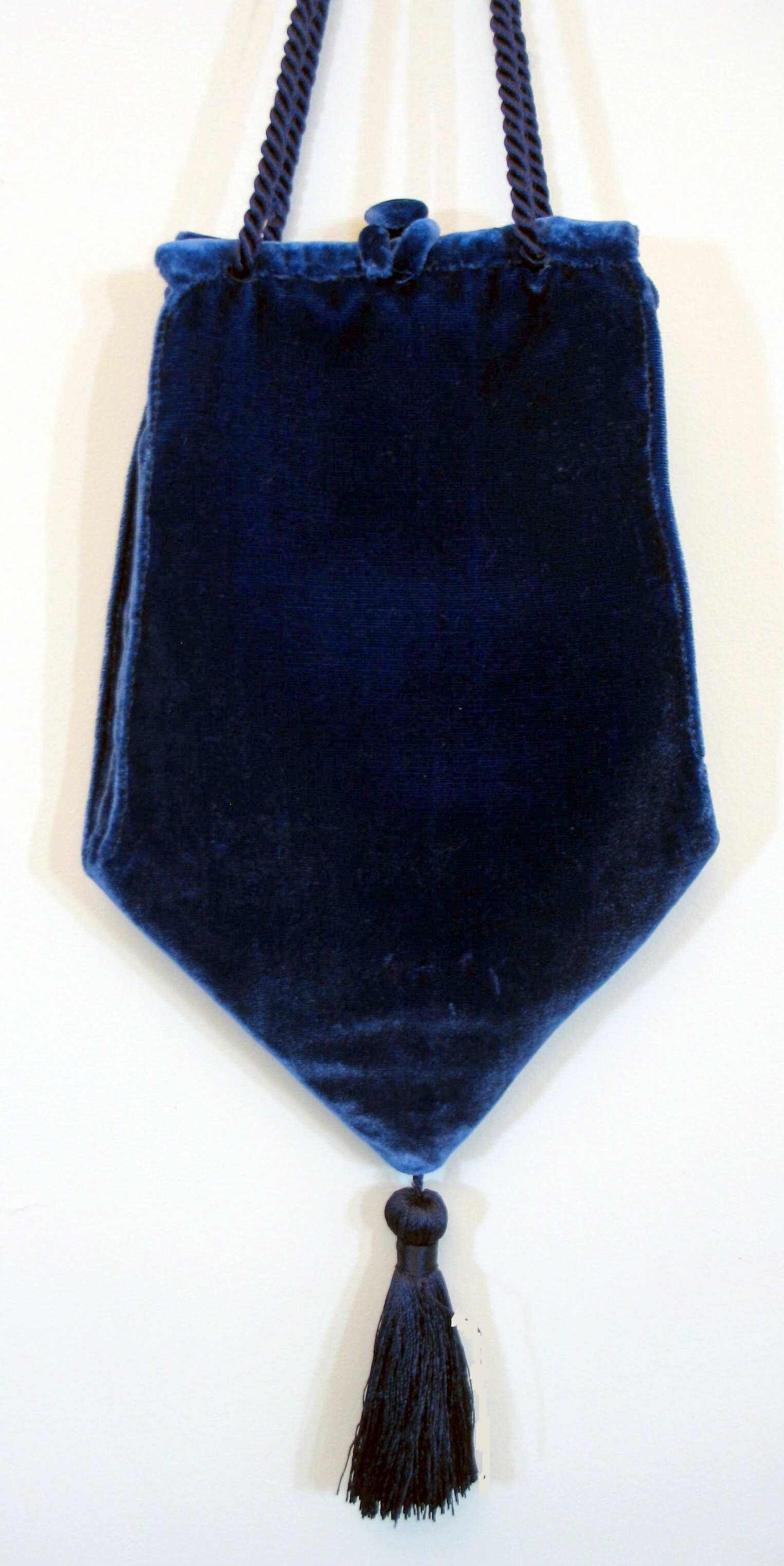 A matching tassel purse is included.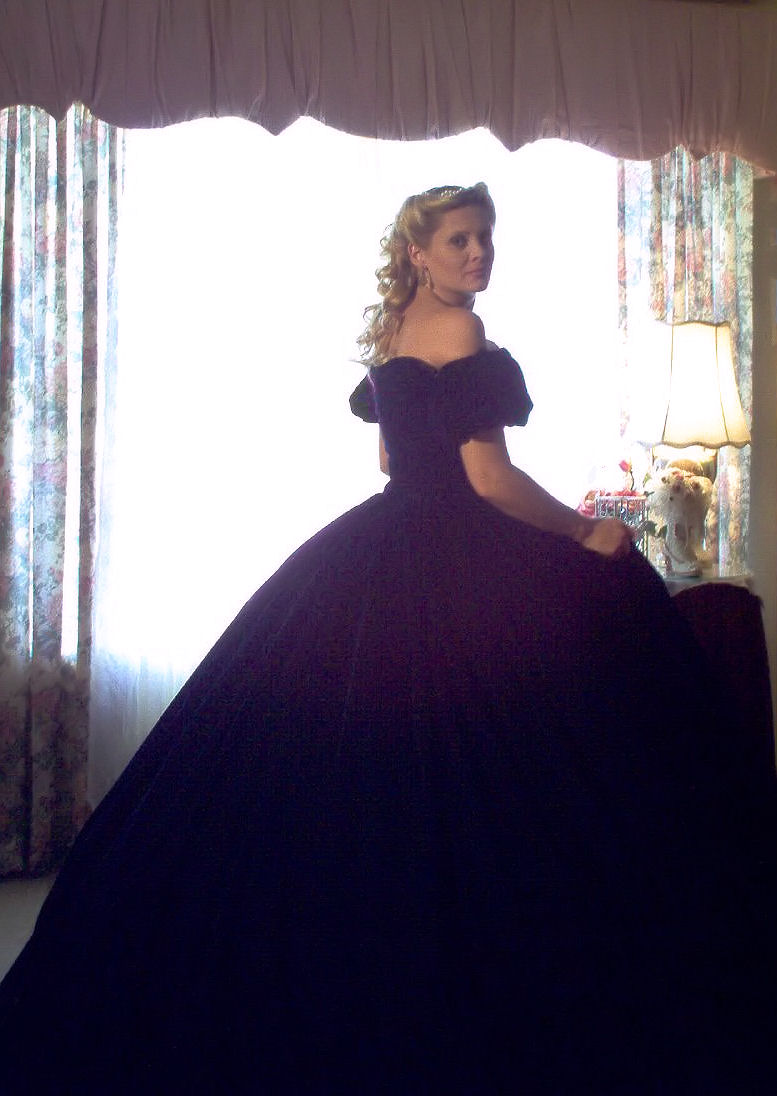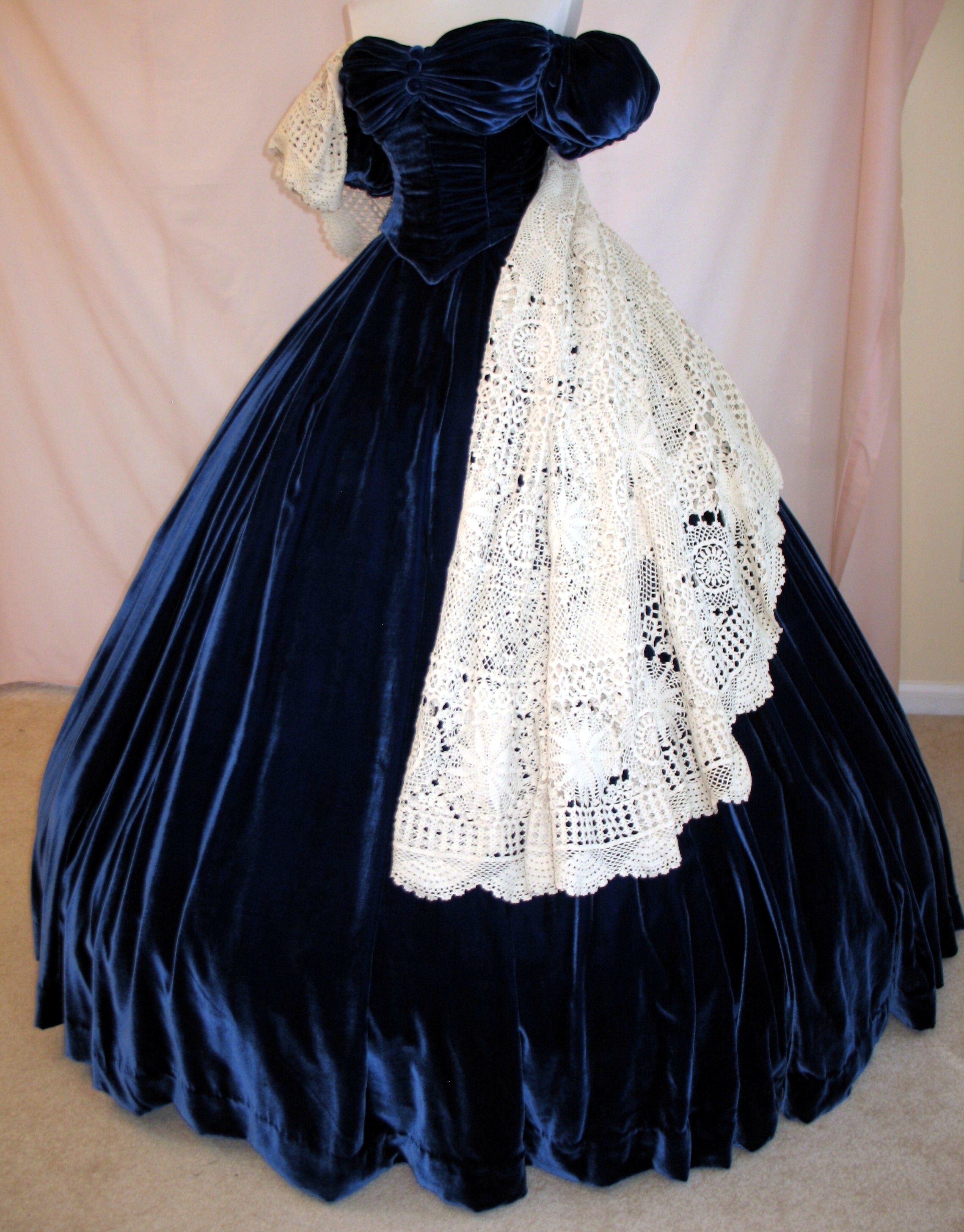 Dress has a bottom circumfrance of over 350 inches.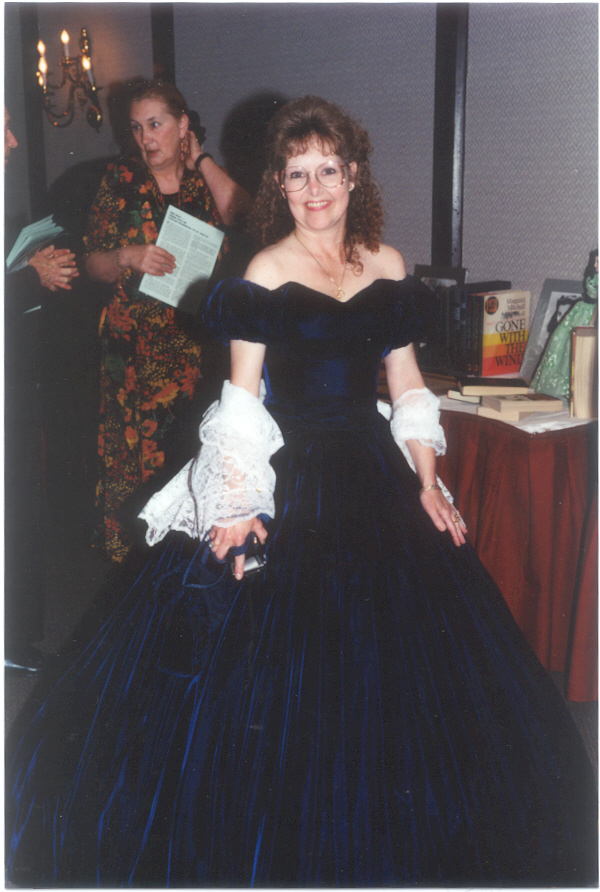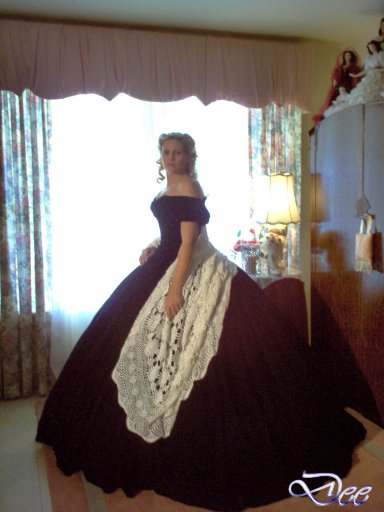 Two dresses by Gwtw4eveR: for Barbara on the right. On the left Portrait Dress for Dee
THe Portrait Dress requires a heavy weight 8 wire hoop slip with minimum bottom circumference of 175 inches .
( maximum of 200 inches) See Underpinnings page for examples.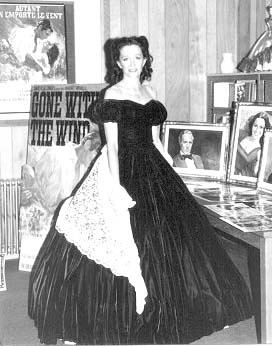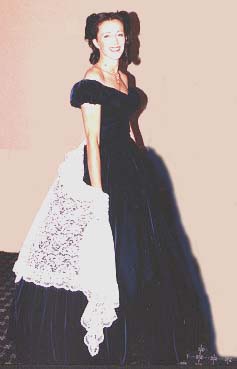 Gwtw4ever Portrait Dress for Fran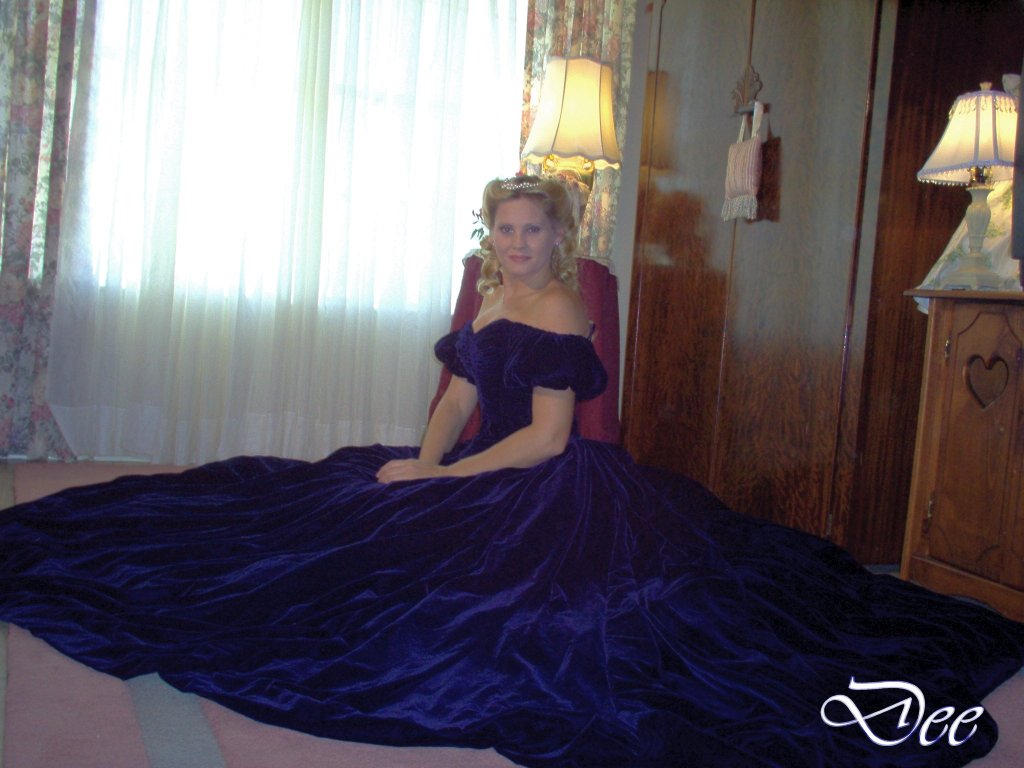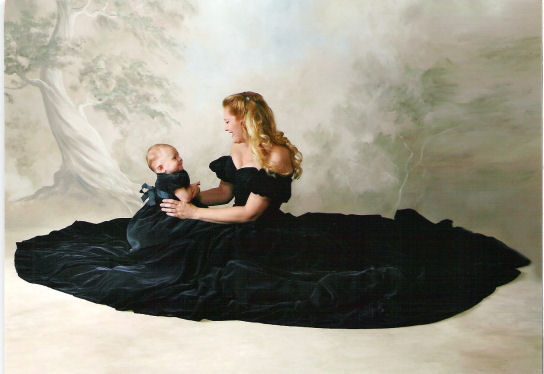 Portrait Gown ~ The dress is shown over a 191 inch hoop slip.
This dress is a very deep blue velvet. The pictures were altered in color to show the detail.
The first three images of the bodice that are dark blue are truer to the gown's color.
This gown can be made with an optional bustled train in the back
or simply let out the ties and have a draping train.
We did not take pictures of the skirt bustle let down.

The life size gown has an 18 inch drape at the back of the skirt when not bustled.

Small pictures below may be enlarged by clicking on them.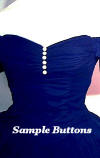 The Portrait Gown can be made in any color you choose.
Below are images of one we did in burgundy taffeta. Note the buttons have been ommitted.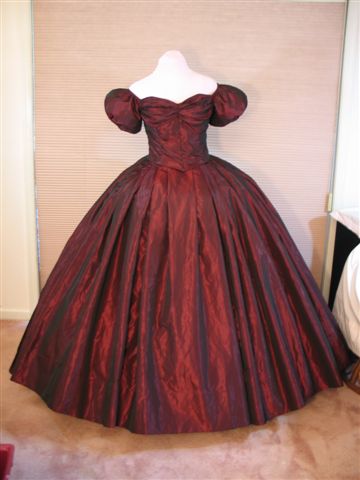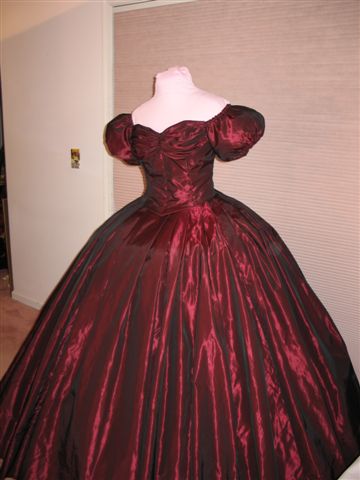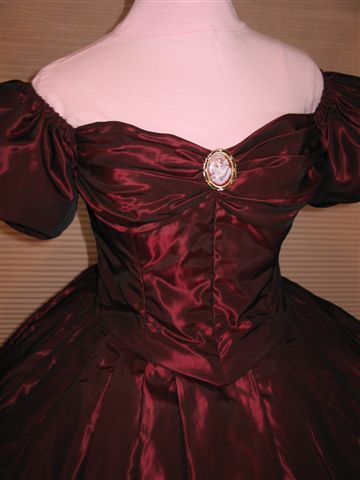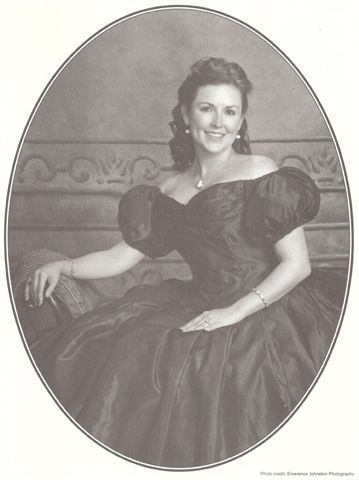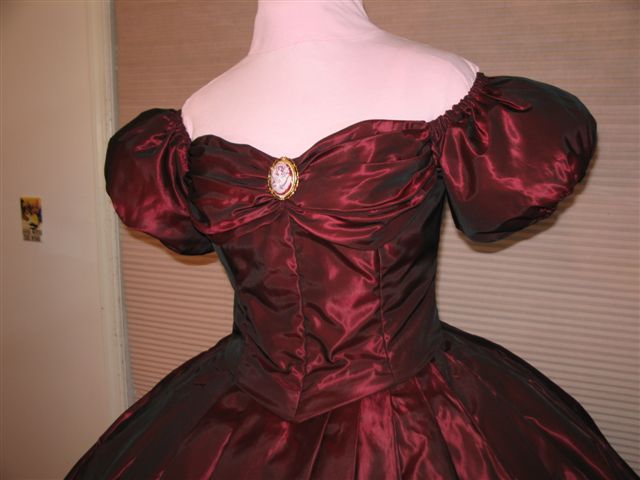 Burgundy portrait dress for Mary .

~Inquire about Life size reproductions~
If you are interested in having any of the life size reproduction costumes ( gowns etc. )
please email us with your current dress size and height and the costume you are interested in replicating.
We will send you back a measurement chart for fitting.
We are not limited to Civil War costumes.
If you would like any of the other dresses or costumes from other films we can discuss recreating them.
Please send your inquiries about life-size dresses etc. to gwtw4ever2@earthlink.net
Gown Prices
Since the figuring of the costs for one of these replicas can be time consuming
taking many hours of research into current fabric costs,
we will quote you the recent charges for a few of the dresses.